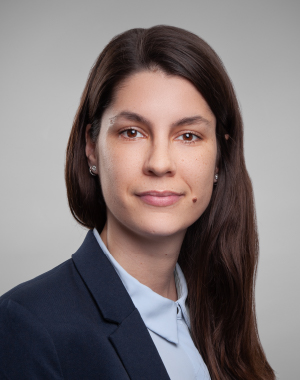 Dr. rer. nat. Pia Skoczinski is a pillar of nova-Institute's Technology and Markets department. In her daily tasks, she focuses on bio-based building blocks and polymers, Industrial Biotechnology and Carbon Capture and Utilisation (CCU). She is the main author of the annually updated market report on "Bio-based Building Blocks and Polymers – Global Capacities, Production and Trends" and has co-authored many publications in the field of CCU and renewable carbon including the trend report "Carbon Dioxide (CO₂) as Feedstock for Chemicals, Advanced Fuels, Polymers, Proteins and Minerals – Technologies and Market, Status and Outlook, Company Profiles".
Pia has given national and international presentations, and regularly organises workshops on her focus topics. Additionally, she is one of the heads of conference of the "Conference on CO₂-based Fuels and Chemicals".
Background and Expertise
Pia is a trained biologist and joined nova in 2018. She offers many years of research experience in the optimisation of microbial cell factories, enzyme engineering and enzyme-catalysed polymerisation and obtained her B.Sc., M.Sc., and Ph.D. from Heinrich Heine University Düsseldorf (DE), Institute of Molecular Enzyme Technology. After receiving her Ph.D. in biology in 2016, she took a one-year postdoctoral research position at the University of Groningen in Macromolecular and Polymer chemistry. Pia has authored and co-authored several publications and research proposals during her research career. Her nova publications include:
Source
nova-Institute, press release, 2021-02-23.
Supplier
Share
Renewable Carbon News – Daily Newsletter
Subscribe to our daily email newsletter – the world's leading newsletter on renewable materials and chemicals