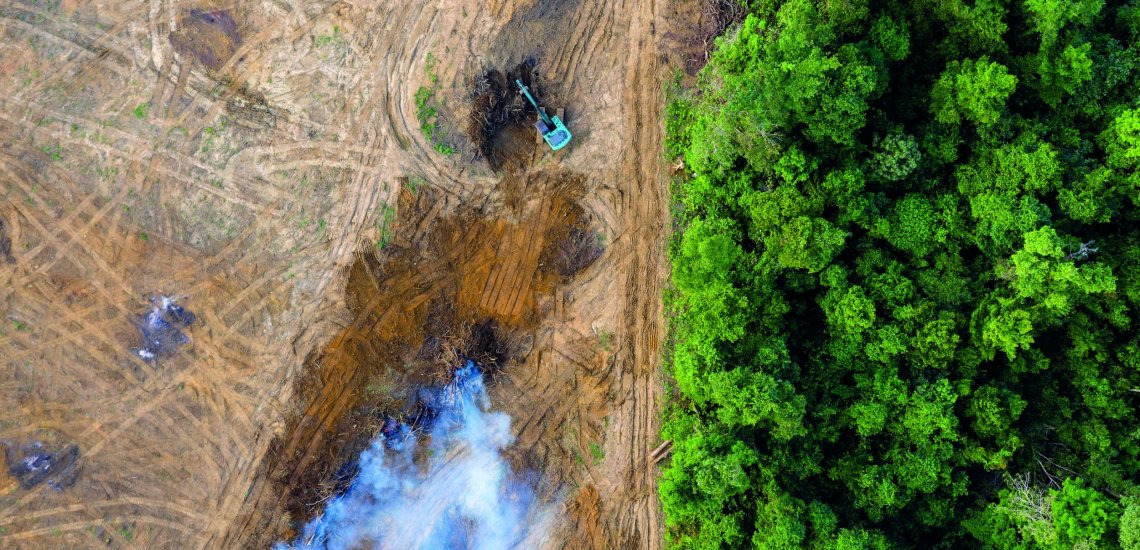 A new report by Birdlife Europe investigates the competing pressures on land in light of the climate and biodiversity crises, and presents crystal clear findings. Governments and industry must stop burning trees and crops for bioenergy, and instead urgently set aside land for nature. Bioenergy is a false climate solution that adds emissions to the atmosphere and wipes out wildlife habitats.
'Burn or Restore' comes out one day before the International Energy Agency's (IEA) report "Net Zero in 2050: A roadmap for the global energy sector", which proposes to convert more of the world's cropland to bioenergy.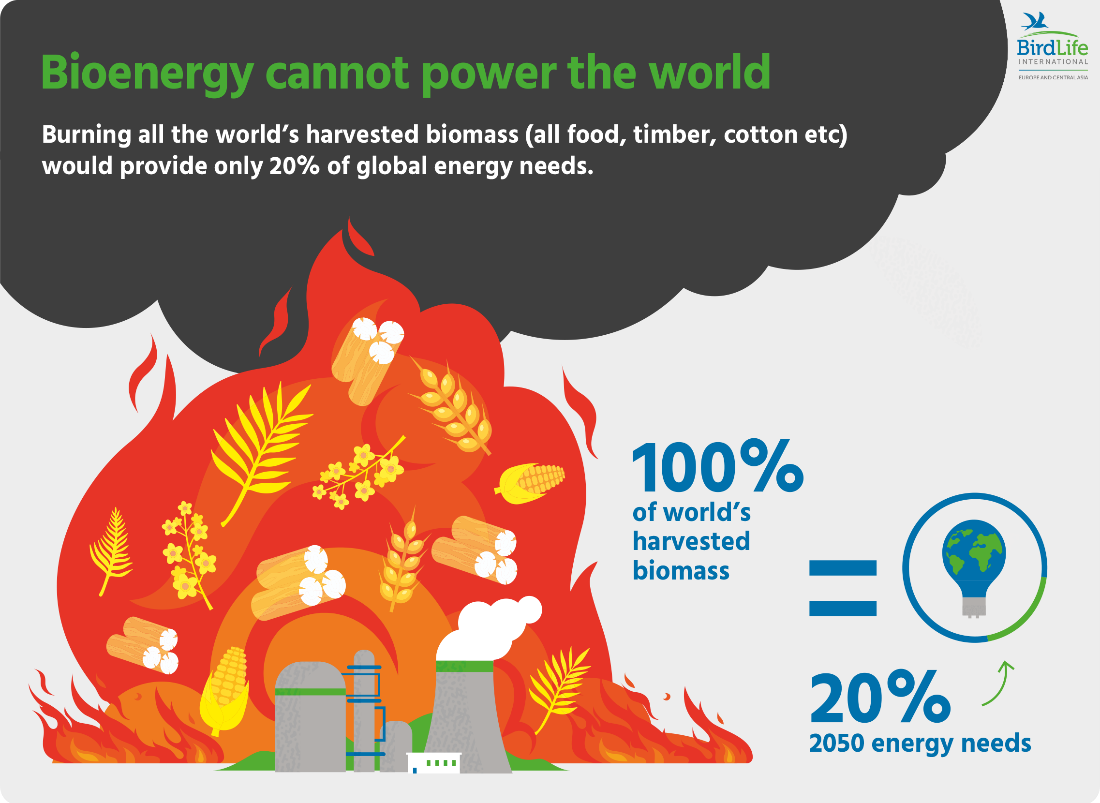 The BirdLife report showcases how current land use is already unsustainable and why it is urgent to set aside land for nature now. We cannot afford to encourage false climate solutions and use up more land for producing biomass that ends being burned for energy. Not only is there no "spare" land available, but bioenergy adds emissions to the atmosphere, fuelling the climate crisis and wipes out wildlife habitats, accelerating the biodiversity crisis.
The debate on how much land is "available" is often flawed as it is based on the question of what land assets can be sacrificed. More and more of the world's habitable land is taken up by agriculture, to feed a growing population. The vast majority of this land is in turn used to feed livestock. In recent times, renewable energy incentives have added new pressures on land, in particular through the large scale growing of bioenergy feedstocks.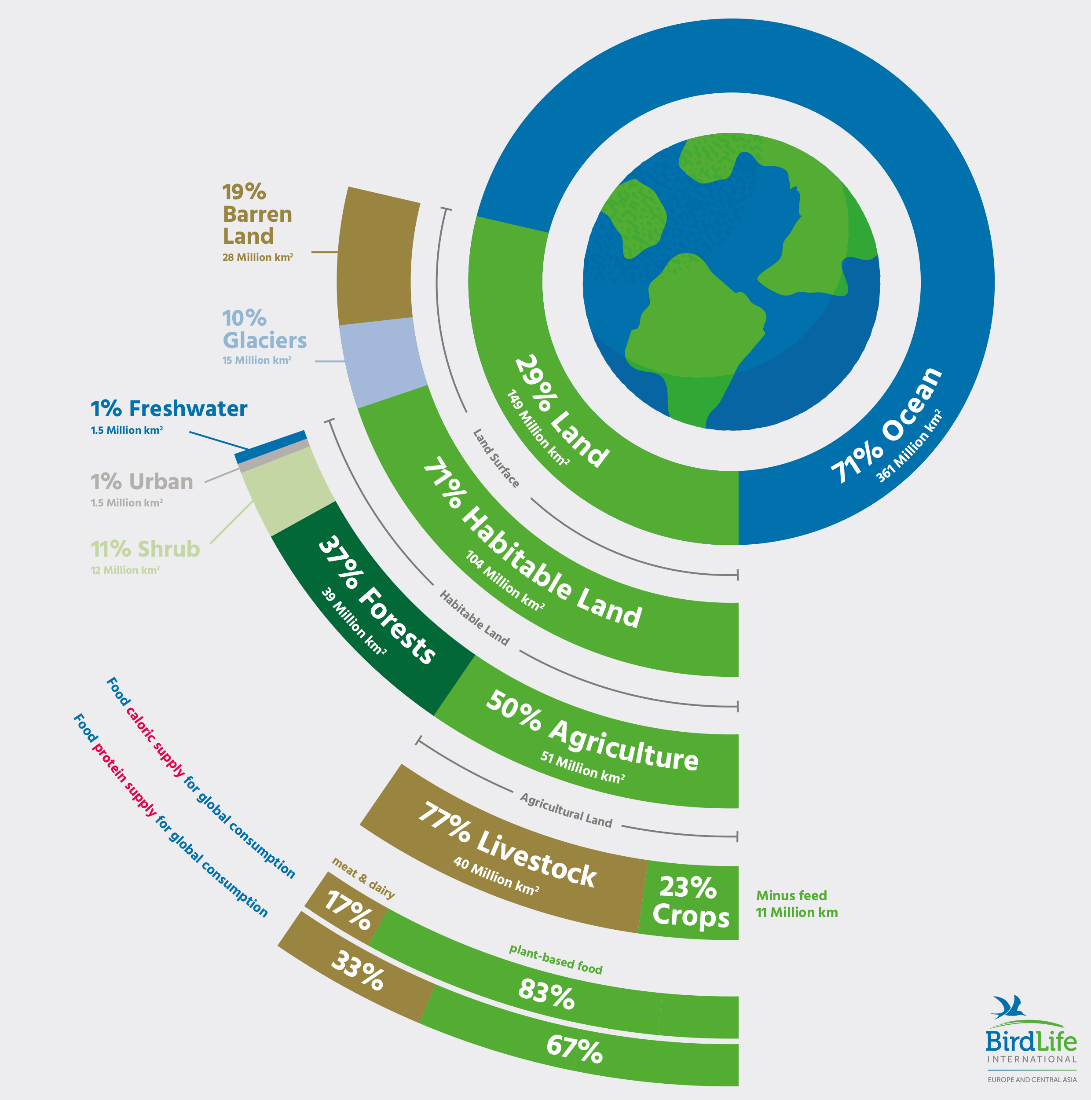 Kenneth Richter, Bioenergy Consultant, BirdLife Europe:
"The IEAs proposal to convert more of the worlds' cropland to bioenergy is not just insanity, but will actually put people's lives at risk – either through starvation and land conflict or through ecological degradation, if not both. At the same time, it would accelerate the climate crisis. The science is clear, we must be working towards reducing CO2, and in this day and age, you would hope that everybody knows that the best way of doing that is to protect forests and other natural habitats – not burn them for energy.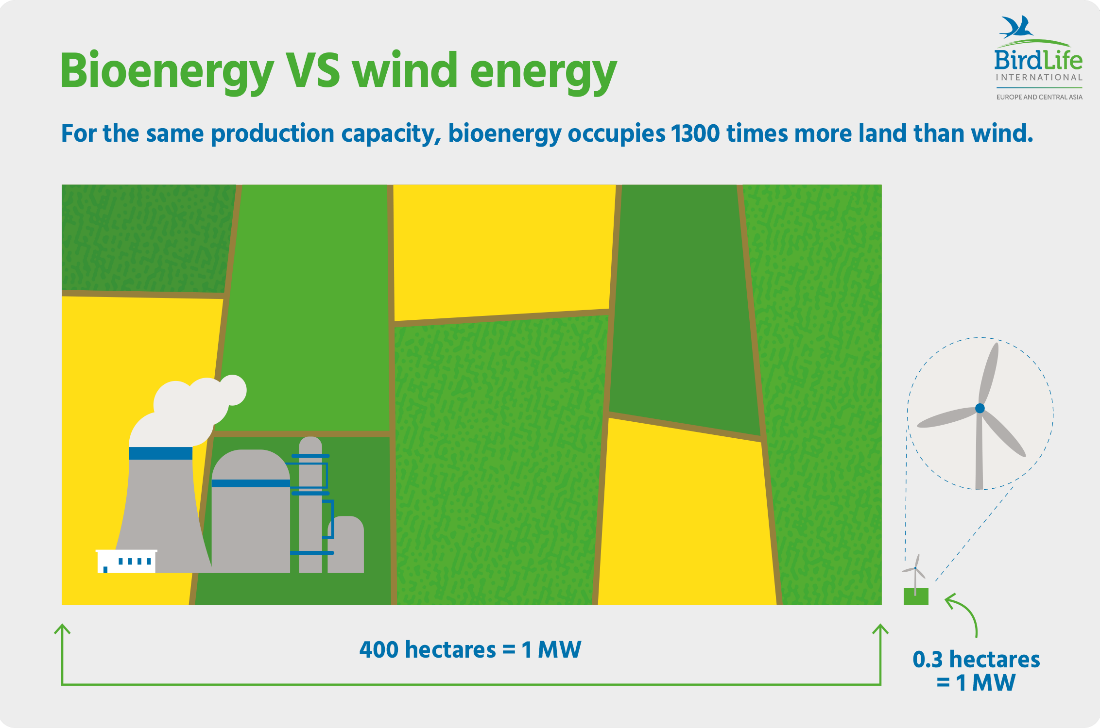 The BirdLife report 'Burn or Restore: Meeting competing demands for land in the best way for nature, the climate, and human needs" is available here
About BirdLife Europe
BirdLife Europe and Central Asia is a partnership of 45 national conservation organisations and a leader in bird conservation. Our unique local to global approach enables us to deliver high impact and long-term conservation for the benefit of nature and people. BirdLife Europe and Central Asia is one of the six regional secretariats that compose BirdLife International. Based in Brussels, it supports the European and Central Asian Partnership and is present in 44 countries including all EU Member States. With more than 4100 staff in Europe, two million members and tens of thousands of skilled volunteers, BirdLife Europe and Central Asia, together with its national partners, owns or manages more than 6000 nature sites totalling 320,000 hectares.
Source
BirdLife Europe, press release, 2021-05-18.
Supplier
BirdLife Europe and Central Asia
International Energy Agency (IEA)

Share