Dear Reader,
Welcome to the 8th newsletter of the RoadToBio project. All throughout summer, we will continue our journey onwards.
With this newsletter, we once more want to highlight our work on barriers that oppose an increase of bio-based resources in the chemical industry. This time, we focus on our analysis of regulatory barriers for the bio-based chemical and materials sector – Another topic that we have assessed in detail and that is important to consider for the final roadmap. You can find the detailed report on regulatory barriers publicly available online on the RoadToBio website, in this newsletter we are going to present a summary of our approach and its results.
We also would like to welcome you to our next webinar on 11 July at 13.00 CEST with the topic "Bio-based sweet spots for the chemical industry – A conclusion and discussion after the second stakeholder workshop". Register now.
Enjoy the newsletter!
Christopher vom Berg
nova-Institut für politische und ökologische Innovation GmbH
On behalf of the RoadToBio consortium ­
­ ­ ­
­
Please consider – if not done already – to subscribe to the RoadToBio newsletter.
­
­ ­ ­
­ Collecting existing knowledge and sharpening focus ­­ ­ ­
­ To design a roadmap that guides the chemical industry towards a higher share of bio-based products, a clear identification of hurdles and issues along the way is necessary. We looked at results of previous projects like the BIO-TIC or the KBBPPS project, exchanged opinions with ongoing projects like the STAR4BBI project and analysed a wealth of publicly available literature. Based on the results of this process and the overall goal of RoadToBio, the project partners decided to concentrate on EU level. Here, a number of key regulations and legislations were identified that create barriers for bio-based chemicals and materials use:
Renewable Energy Directive (RED)
Waste Framework Directive (WFD)
Registration, Evaluation, Authorisation and Restriction of Chemicals (REACH)
Common Agricultural Policy (CAP)
Common Customs Tariff (CCT)
Furthermore, a flurry of other regulations/legislations act in thematic areas that can influence the production of bio-based chemicals and materials to some degree.
Deliberate Release of Genetic Modified Organisms (GMO)
EU Emission Trading System (EU-ETS)
Energy Efficiency Directive (EED) and Energy Performance of Buildings Directive (EPBD)
To complete the picture, regulations/legislations that impact biomass availability were also considered, for example the Common Fishery Policy, EU Forestry policy or the Water Framework Directive. Finally, the findings of the initial step were updated by recent changes of the regulations and legislations. This ensured that the results present the most recent and relevant barriers for the introduction of bio-based products. ­
­ Fact sheets ­
­ From these results, so-called factsheets were developed for those regulations that were identified to create barriers for bio-based chemicals and materials. In order to deliver a holistic picture and offer perspectives for strategic approaches towards solutions, the factsheets briefly establish why the respective legislations came to be, what their main intentions are, what barriers and hurdles for the bio-based economy they create and how they developed in recent years. You can find all factsheets and an overview of the identified barriers in the full report. ­
­ Tackling the barriers ­
­ ­ ­
After identifying the relevant barriers, the key step now is to determine how to tackle and remove them. In our analysis and for the report, we considered different avenues and instruments that could strengthen innovation implementation, either through a feedstock or technology push or through market pull mechanisms for bio-based chemicals and materials. Besides the central impact of the RED, the report touches upon alternative regulations that might offer opportunities to improve biomass availability for the production of bio-based chemicals and materials. Finally, the report widens its perspective and discusses a more systemic approach towards deploying the bioeconomy. Here, the focus was placed on how an innovation systems perspective might offer new insights into understanding diffusion and adoption processes of new technologies or why their diffusion fails. ­­ ­ ­
­ Conclusion ­
Altogether, our analysis shows that bio-based chemicals and materials in the EU are influenced by many different regulations creating a variety of barriers and hurdles. This is further complicated by national and regional perspectives and the flexibility when implementing EU directives. It is in large parts due to this complexity that simple solutions are not readily available and that the sector has not grown despite the political priority it has received. This, in turn, adds uncertainty to investments, market introduction and establishment of innovations. Consequently, wider and overarching goals to pave the way for bio-based chemicals and materials should be:
Harmonization of EU-wide legislation and their national implementation
Strategic commitment to the transition by creating stability through credible long-term policies
Consideration and support of both technology-push and market-pull options, possibly through a policy mix
­
­ Outlook ­­ ­ ­
­ Based on the results that were presented in this newsletter (regulatory barriers) and the previous newsletter (public perception barriers), the project partners are currently working on the development of a set of key messages. These are intended to provide guidance and offer solutions of how to overcome barriers and hurdles towards increasing the bio-based chemical and material portfolio. ­
­ ­ ­
­ RoadToBio Webinar "Bio-based sweet spots for the chemical industry – A conclusion and discussion after the second stakeholder workshop"
Wednesday 11 July 2018 13.00 CEST ­
­ ­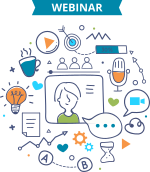 The RoadToBio project has identified nine exemplary "sweet spots". Based on technology readiness level, market volume, market price and expected growth rate these bio-based chemicals were selected as interesting candidates for further examination. Currently, for each of these chemicals, business cases are under development that consider the value chain, demand, supply, potential opportunities and barriers. In June, a stakeholder workshop took place in Brussels with the aim to discuss hurdles and enablers for market entrance of bio-based products in general and the sweet spots in particular.
­
­ To introduce a broader audience to the identified "sweet spots" and the results of the workshop we would like to invite you to participate in the upcoming RoadToBio webinar "Bio-based sweet spots for the chemical industry – A conclusion and discussion after the second stakeholder workshop" on 11 July 2018 at 13.00 CEST. You should take this opportunity to learn and discuss the identified bio-based products with a community of relevant stakeholders. This webinar is targeted at producers, consumers, NGOs or other interested parties in the field of bio-based chemicals and biomaterials. Register now. The webinar is free of charge. ­­ ­ ­
What you can expect from the next newsletter ­­ ­ ­
The involvement of stakeholders of various backgrounds within the chemical value chains is of utmost importance for the acceptance of the roadmap. Therefore, special attention must be paid to the involvement of the chemical industry, NGOs, academia as well as governmental bodies, which were all invited to a recent RoadToBio stakeholder workshop. Barriers and drivers were discussed as well as the pros and cons of the selected business cases. In addition, the here announced webinar serves as a follow up the workshop. In the next newsletter we are planning to report the results from both the workshop and the webinar. ­­ ­ ­
­Join the network ­­ ­ ­
­We would like to invite you to join us on the journey to a more bio-based chemical industry. The roadmap should contain clear, realistic goals. Your knowledge and experience is necessary to create a market relevant roadmap with a high impact. Therefore, we will conduct workshops and webinars to involve you as stakeholder.
Your opinion is of utmost importance to us. Through your participation, you get the opportunity to help shape the development process and to find your opinion later in the roadmap.
How?
Visit the project website: https://www.roadtobio.eu
Subscribe to the newsletter: https://www.roadtobio.eu/newsletter
Contact us at lea.koenig@dechema.de
­
Introduction of the RoadToBio Team ­
The consortium of this two-year project, which started in May 2017, consists of four members:
They bring in complementary expertise in relevant fields of the bioeconomy and chemical industry, covering in depth all aspects that need to be included in the roadmap.
­
­ ­ ­
­
This project has received funding from the Bio-Based Industries Joint Undertaking under the European Union's Horizon 2020 research and innovation programme under grant agreement No. 745623.
Source
RoadToBio Newsletter June 2018, 2018-06.
Supplier
Bio-based Industries (BBI) Joint Undertaking
Bio-based Industries Consortium (BIC)
Biomass Technology Group BV (BTG)
DECHEMA Gesellschaft für Chemische Technik und Biotechnologie e.V.
E4tech
Horizon 2020
nova-Institut GmbH

Share