The market for bioplastics used in packaging is anticipated to reach USD 16.6 billion by 2027, with a CAGR of 9.5 percent from 2013 to 2021, and is now valued at USD 10.5 billion in 2022. According to the FMI analysis, the market for bioplastics used in packaging would grow by 1.7 times its value from the base year during the course of the forecast year, creating lucrative investment prospects for the industry. FMI is Future Markets Insights Inc., a company based in Delaware (USA).
Bio-based plastics are used in a large number of markets such as packaging, catering products, consumer electronics, automotive, construction, and various other sectors. The packaging from bioplastics has evolved over the past decade.
New innovative materials such as PLA, PHA, and Bio PBS create packaging solutions with new functionalities like biodegradability, breathability, and increase in material strength, etc. Other new material like PEF offers better barrier properties than traditional polymers and can be easily mechanically recycled.
Biopolymers are certified compostable as per international standards like ASTM 6400 (USA), EN13432 (Europe), and ISO 17088. All these factors play a crucial role in packaging.
The key manufacturers operating in the bioplastics for packaging market are focusing on partnerships, expansion and, innovative product launches to gain the customer's attention.
In July 2021, Amcor Plc partnered with Syntegon to provide the coffee providers with a new mono-PE vacuum pack and it is designed to be recycled and more sustainable. In February 2021, Braskem S.A invests US$ 61 Mn to increase biopolymer production.
In January 2021 Novamont, a world leader in the development and production of biochemicals and compostable bioplastics, acquired BioBag Group, a Norway-based leading supplier of low-impact solutions for waste collection and packaging.
In September 2020, Corbion N.V. and Total Corbion PLA have announced to build the first world-scale PLA plant in Europe and is expected to have a capacity of 100,000 tons per annum. In November 2019, Tetra Pak International SA and its supplier Braskem, has become the 1st company to offer packaging with a fully traceable supply chain of plant-based polymers in the food and beverage industry.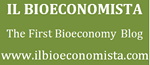 Source
Supplier
Amcor Ltd.
BioBag Group
Braskem
Corbion
Future Market Insights
Novamont S.p.A.
Syntegon Technology
Tetra Pak International S.A.

Share
Renewable Carbon News – Daily Newsletter
Subscribe to our daily email newsletter – the world's leading newsletter on renewable materials and chemicals