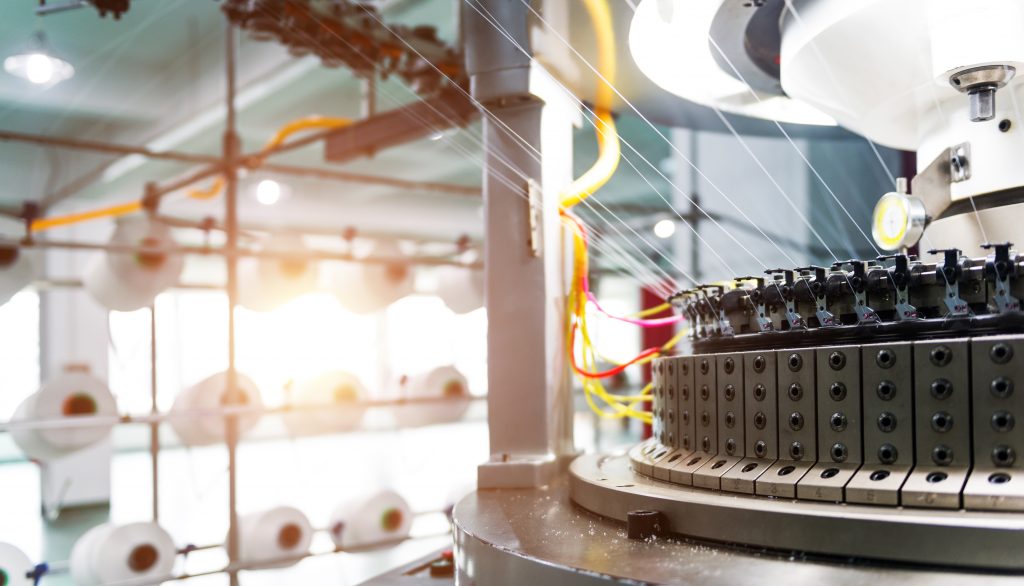 The textile industry is undergoing a major transformation globally. New ecological textile fibres are entering the market and digitalisation is boosting the global reorganisation of production. Finland can seize the opportunities created by the transformation and win investments amounting to more than billion euros. The textile cluster wants to create the world's most responsible and functional textile cycle and production in Finland. In collaboration with other textile industry operators, VTT and Finnish Textile & Fashion have prepared a roadmap for the Finnish textile and fashion industry extending up to 2035.
The ongoing industrial transformation will enable the creation of new business and jobs in Finland. Finland's strengths in production are related to sustainable raw material base, know-how and innovation platforms. In the fields of bio-based raw materials and smart technologies, Finland is one of the world's leading countries in terms of expertise.
"For Finland, the reorganised textile industry would mean an estimated EUR 1.2 billion in investments, some 17,000 new jobs and a global reputation boost as a leading country in sustainable development," says Research Professor Ali Harlin from VTT.
Producing the world's cleanest recyclable material for textiles
The Finnish textile industry has recently attracted a lot of international attention thanks to new textile fibres. Now is the right time to invest in Finland, in the world's most responsible and functional textile industry. The importance of sustainable production is increasingly visible in consumer expectations and choices. The changing EU legislation also accelerates the market for bio-based and recyclable raw materials and textiles.

"The Finnish textile industry has significant opportunities in combining world-class design with responsibly manufactured materials and products. As a leading country in digitalisation, Finland also has vast amounts of expertise in the technologies which are needed to enable sustainable production of fibres and textiles," says Tua Huomo, Executive Vice President, Sustainable products and materials at VTT.

Cellulose fibres based on new manufacturing technologies are a sustainable alternative to today's most used cotton and polyester fibres and a solution to the microplastic problem in synthetic textiles. The benefits of cellulose-based materials include the features they provide, such as comfort and a pleasant feel.

It is worthwhile to process cellulose into textile fibres and further into ready-made garment in Finland: when processed into clothing, the value of dissolving pulp may be up to 6.5 times higher compared to unprocessed product. For this reason, the Finnish textile value chain from fibre to garments need producers of yarn, knitted fabrics, fabrics or non-woven fabrics, on which to base the actual manufacturing of textile products.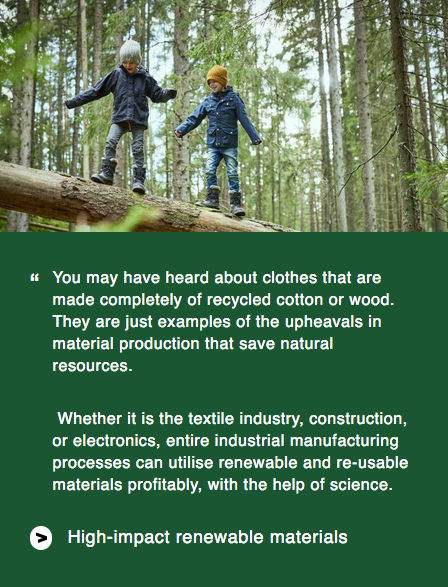 The Finnish textile sector can lead the way in sustainable design
The authors of the roadmap propose a joint project that would test sustainable and responsible design, primary production, manufacturing and recycling methods in such product groups as work and rental clothing and textiles distributed in the Finnish Maternity package which is granted for all expectant or adoptive parents living in Finland. The planned operating approach "designed for sustainability" could be used in a pilot project exploring the life cycle of future textiles. The approach tested in this pilot project could later help Finnish brands demonstrate and verify their sustainability to consumers.
Strong consumer brands are needed to take innovations to global use
High quality material innovations and advanced technologies need strong consumer brands by their side so that the global textile industry can benefit from the Finnish innovations. Bringing the Finnish responsible and smart products to the global market is the next important step.
"strong international consumer brands will help us fully exploit the potential of textile fibres and smart production. Together with Business Finland, Finnish Textile & Fashion has set out to identify factors on which the Finnish textile and fashion sector could build further international growth in the future," says Marja-Liisa Niinikoski, CEO of Finnish Textile & Fashion.

The future vision of the textile industry was created in two workshops involving dozens of representatives of the Finnish textile industry.
Contacts
VTT Technical Research Centre of Finland Ltd
Ali Harlin, Research Professor
tel. +358 40 533 2179
e-Mail: ali.harlin@vtt.fi
Finnish Textile & Fashion
Marja-Liisa Niinikoski, CEO
tel. + 358 40 750 4541
e-Mail: marja-liisa.niinikoski@stjm.fi
Finland as a forerunner in sustainable and knowledge-based textile industry – Roadmap for 2035
Source
VTT, press release, 2021-08-28.
Supplier
Finnish Textile and Fashion
Technical Research Centre of Finland (VTT)

Share
Renewable Carbon News – Daily Newsletter
Subscribe to our daily email newsletter – the world's leading newsletter on renewable materials and chemicals