How can the chemical industry in Europe meet the challenges in global markets while at the same time becoming more sustainable? RoadToBio is an EU-funded project in HORIZON 2020 that aims to pave the way for the European chemical industry towards a higher bio-based portfolio and competitive success. Despite considerable efforts over the past years, the production and application of biobased chemicals is still limited. The roadmap developed in RoadToBio will specify the benefits for the chemical industry along the path from fossil-based industry towards a bioeconomy to meet the societal needs in 2030.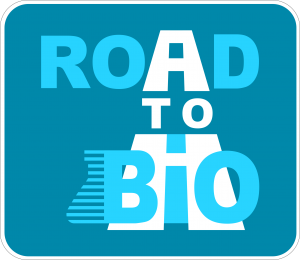 The roadmap will consist of two main components: an analysis of the most promising opportunities ('sweet spots') for the chemical industry to increase its biobased portfolio will be complemented by a strategy, action plan and engagement guide to overcome the existing and anticipated barriers and hurdles.
The analytical part of the project will take into account feedstock, technologies and markets as well as regulatory issues, societal needs, consumer acceptance and communication. Business cases will be explored that cover new feedstock for the chemical industry, new intermediates for and by the chemical industry, as well as new end-products. The business cases will be analyzed in detail to understand the market potential, the different up- and downstream actors in the value chain as well as the benefits for society based on techno-economic and life cycle assessments.
The outcomes of the analysis will be used to formulate a strategy, action plan and engagement guide for the chemical industry. They will describe the actions that need to be taken by all stakeholders to achieve the objective of a 30 % share of biobased products in the chemical industry by 2030.
To maintain a realistic perspective and gain the support and commitment of the key players, representatives of the European chemical industry and other stakeholders will be involved in the project from the very beginning, providing input and feedback. The roadmap will thus be developed in consultation with stakeholders, and disseminated to a wide audience. Furthermore, RoadToBio will bring together different parts of the chemical industry, society, and governing bodies in order to start a dialogue and to create a platform where this action plan can unfold its full potential.
The consortium of this 2-year project starting in May 2017 consists of DECHEMA Gesellschaft für Chemische Technik und Biotechnologie e.V., BTG Biomass Technology Group BV, E4tech (UK) Ltd., and nova-Institut für politische und ökologische Innovation GmbH. They bring in complementary expertise in relevant fields of the bioeconomy and chemical industry, covering in depth all aspects that need to be included in the roadmap.
This project has received funding from the Bio Based Industries Joint Undertaking under the European Union's Horizon 2020 research and innovation programme under grant agreement No 745623.
Source
RoadToBio project, 2017-06-26.
Supplier
Biomass Technology Group BV (BTG)
DECHEMA Gesellschaft für Chemische Technik und Biotechnologie e.V.
E4tech
nova-Institut GmbH

Share