Plastic pollution is a problem that that begins long before it reaches the environment, and therefore the solution should fulfil the same criterion. Two new European projects develop plastic technologies for that aim. One will produce biodegradable bioplastics; the other one develops better plastics recycling.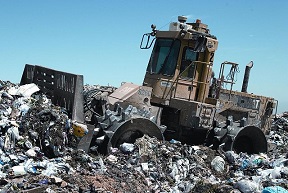 RevoluZion
The first one, the RevoluZion project, will develop innovative and biodegradable biobased plastics, using innovative enzyme technologies. They will use a process called directed evolution. Through this, they intend to develop enzymes that perform with great precision biodegradation and compostability. Enzymes like these will have to be very stable. And they need to be able to develop. Using combinations of polyesters and enzymes developed along this path, plastics waste treatment should become easier.
The project intends to reduce composting time. This would improve the economics of treatment of compostable plastic objects. Composting domestic plastics should improve. And they should be broken down better in open environments, like in surface water or in the soil. Many plastics that claim to be 'biodegradable' only fulfil this promise in industrial composting equipment. In the short term we could envisage coffee capsules and agricultural objects made from these plastics. The project is being developed by Spanish research groups and is led by Kompuestos.
Plastic waste
Another approach to the plastic problem consists of plastics recycling. This is a difficult area, as there is a large variation in plastics. Therefore, either different plastics need to be separated first, or the process of plastics recycling will yield only low quality products. Good for the production of roadside eels and little more. Much of such low-value plastics are being incinerated or landfilled at the moment.
But a European consortium, consisting of Clariter, Bollegraaf, N+P and BioBTX, is now going to construct the largest and smartest European factory for sorting plastic waste (link in Dutch). They will use as their resource the cheapest fraction of plastic waste – the fraction that would otherwise have been landfilled or incinerated. The products will be used for the production of among others paints, cosmetics and detergents. The factory will have an unprecedented size – it will process each year 350,000 tons of plastic waste; about the same amount as is being discarded by the population of Belgium.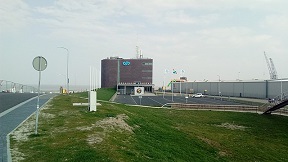 Plastics recycling, a difficult trade
Chemical recycling is difficult because the resource contains a large number of substances. But apparently, the technology of plastics recycling has progressed to such a level that it warrants the construction of a very large factory. Because of this ultramodern equipment, Europe will increase its level of recycling. And contribute to the substitution of fossil fuels by plastic waste, in the fabrication of new products.
The participants are an interesting combination. Clariter develops a unique upcycling technology that transforms plastic waste into 3 industrial ingredients; oils, waxes, and solvents; they make 1000+ crude oil-free end and consumer products. Bollegraaf has as its mission 'to develop and manufacture recycling and sorting systems that take care of the environment, improve people's quality of life and health through meaningful innovation, and the sustainable use of our planet's limited resources.' N+P is one of Europe's market leaders for processing and sorting of non-recyclable waste fractions. BioBTX has developed a technology of its own to produce BTX (benzene, toluene, xylenes) from waste. The factory will be situated in the area of Groningen Seaports in the North of the Netherlands. An organization that aspires to become one of Europe's most efficient circular hubs – a centre of the circular economy to come.
Author
Diederik van der Hoeven
Source
Supplier
BioBTX
Bollegraaf
Clariter
Kompuestos Plasticos S.A.
N+P Group

Share
Renewable Carbon News – Daily Newsletter
Subscribe to our daily email newsletter – the world's leading newsletter on renewable materials and chemicals