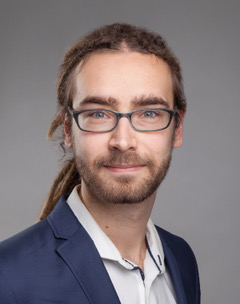 Niels is an old hand in the nova family. After joining the institute in 2015 as an intern, he completed his Master's Degree in Biotechnology at Wageningen University and became an expert in nova's sustainability team. As a part of our sustainability department, Niels focusses on Life Cycle Assessment, process evaluation and more holistic sustainability assessments for a wide variety of products and processes.
Background and expertise
With a background in biotechnology and a specialisation in bio-process engineering, Niels conducts Life Cycle Assessments and other sustainability assessments such as Social Life Cycle Assessments. Over the years Niels has participated in numerous national and EU funded projects, such as CATCO2NVERS, PULP2Value, BioCOnversion, BioMonitor und BioRECO2VER covering a variety of topics from Carbon Capture and Utilisation, agricultural side-product valorisation to biorefineries. In 2020 he left the nova-institute briefly to enjoy a travel time out, which unfortunately was interrupted by the corona pandemic. Since he re-joined nova, Niels focusses more on process evaluation, consultation for industrial clients as well as methodological topics related to the conduction of Life Cycle Assessments. 
Source
nova-Institute, press release, 2022-09-26.
Supplier
Share
Renewable Carbon News – Daily Newsletter
Subscribe to our daily email newsletter – the world's leading newsletter on renewable materials and chemicals