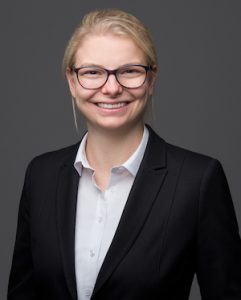 Mika Plum joined the nova-Institute's Sustainability Department in January 2022. With a background in Mechanical Engineering and a master's specialisation in Plastics and Textile Engineering, Mika Plum supports the nova-Institute in conducting ISO conform Life Cycle and Sustainability Assessments of renewable materials, including critical reviews. Her activities further include technology scouting, market research and feedstock analysis.
In addition to her work with industry clients, Mika, together with her colleague Dr Asta Partanen, uses her expertise to shape the programme of nova-Institute's annual Cellulose Fibres Conference.
Mika is also part of the project team of the new Horizon Europe project Waterproof. Besides the task of the Life Cycle Assessment, she leads the Impact and Concept Transferability work package. Waterproof aims to close the waste(water) carbon loop by creating a novel biorefinery concept that converts CO2 emissions from urban waste treatment facilities into valuable green consumer products. The objective is a technology resulting in GHG reduction based on CO2 utilisation, replacement of fossil feedstock and industrial electrification.
Background and Expertise
Mika studied Mechanical Engineering and completed a master's degree in Plastics and Textile Engineering at the RWTH Aachen University in Germany with top grades. After graduating, she worked as a product development engineer in the innovation department of a synthetics production company, where she introduced renewable, recycled and biodegradable feedstocks as raw materials for product development. She strongly believes in the importance of implementing sustainable thinking already in the design phase of the products.
As a sustainability expert at nova-Institute, Mika follows her wish to contribute even more to sustainability by focussing on Life Cycle and Sustainability Assessments of renewable materials including plastics and fibres.
Source
nova-Institut GmbH, 2022-07-04.
Share
Renewable Carbon News – Daily Newsletter
Subscribe to our daily email newsletter – the world's leading newsletter on renewable materials and chemicals