In years to come, how will we remember 2014? The year cellulosic ethanol came of age? The year crude oil crashed and laid waste to the emerging bioeconomy? These questions and many others will be keenly debated in 2015 but what we can be sure of, is that the fundamental science behind industrial biotechnology continues to move forward at an ever increasing pace and that companies are increasingly keen to move the science of the laboratory out into the technology of industrial production.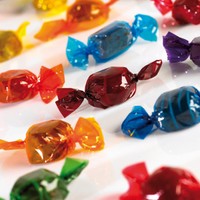 On the global stage companies such as Amyris, Solazyme, Genomatica, Myriant and BioAmber, lead the push to commercialise an ever increasing number of biobased chemicals and join established producers like Braskem, Natureworks, DuPont, ADM and Solvay.
To quote Poet-DSM Advanced Biofuels, 2014 was the year cellulosic ethanol moved from fantasy to reality, with Abengoa, GranBio, Raizen and Poet-DSM joining Beta Renewables as commercial producers and DuPont's facility in Iowa well into the construction phase. The question now, is how will the fall in crude oil, down from $110bbl in January to $60bbl in December, impact the biofuels industry?
Closer to home we can view 2014 as the year the UK hoisted a flag for Industrial Biotechnology (IB). In 2013 NNFCC had the privilege of supporting BBSRC in the formation of industry-academia networks resulting in the award of £18M for 13 new cross-disciplinary research communities covering Industrial Biotechnology and Bioenergy. This year these networks began hosting workshops and allocating funding to small proof of concept research projects as a prelude to larger research, development and demonstration (RD&D) projects.
In January the opening of the IB Catalyst was announced. Importantly, the IB Catalyst brought together UK funders BBSRC, Innovate UK and EPSRC, allowing the allocation of funds up to £45M to support collaborative RD&D efforts between business and academia or cross-disciplinary academic collaborations. This was followed by a further announcement in December committing up to a further £40M of funding in 2015-16. NNFCC are proud to act as coordinators of the IB Catalyst and look forward to supporting UK academics and businesses in 2015.
UK activity wasn't restricted to supporting biotechnology innovation however. In August, Transport Minister Norman Baker announced £25 million of capital funding to enable the construction of demonstration-scale waste to fuel and other advanced biofuel plants in the UK. The Anaerobic Digestion (AD) industry in the UK continues to demonstrate its robustness. There are now over 150 operational AD plants in the UK outside of the sewage treatment sector, with more than 420 projects currently under development. NNFCC marked this development through the launch of a comprehensive market report covering the AD sector.
So who are the companies behind the UK's bioeconomy development? Of the thousands of stakeholders operating within the bioeconomy a straw poll of NNFCC staff identified 6 companies as leading the development of the bioeconomy. In no particular order, they were;
Vivergo Fuels
Along with Crop Energies Ensus plant in the North East of England, Vivergo Fuels represents one of the largest industrial biotechnology operations in the UK. At full production, it will produce enough bioethanol to meet around half of the current UK demand, and sufficient protein for nearly 20% of UK dairy herds.
Unilever
Unilever is a large multi-national company with the power to have a considerable market impact. Unilever have a growing interest in industrial biotechnology and in collaboration with University of Liverpool and AB Sugar, have established 'The Micro Bio Refinery' (MBR), a state-of-the-art facility to identify and design the next generation of sustainable chemicals.
Invista
Invista is a global leader in the production of value-added chemical, polymer and fiber products. In addition to announced collaborations, with the UK's Centre for Process Innovation and research providers such as Ingenza; US based Invista is developing its own biotechnology capability in the UK, with research and development labs in the North East of England at Wilton.
Croda
Croda is one of the UK's leading speciality chemical manufacturers. Biobased chemicals were core to formation of the company in 1925 and are still central to Croda's target markets of Consumer Care, Performance Technologies, and Home Care and Industrial Chemicals. For several years Croda have been developing their fermentation capabilities at Widnes, Cheshire.
Ingenza
Technology development is a collaborative affair. Deploying a proprietary set of tools, they provide the expertise and 'know-how' allowing the development of bioprocesses to manufacture chemicals, biologics, pharmaceuticals and biofuels. Working at the forefront of synthetic biology, Ingenza has an impressive client list of leading global companies.
Innovia Films
In addition to orientated polypropylene, Innovia Films are global leaders in the production of cellulose films for food packaging, tobacco overwrap, and labels. In February this year the UK production site in Cumbria successfully obtained FSC and PEFC Chain of Custody certification. This certification provides assurances that the films' manufacturer procures wood pulp from responsible, legal, and traceable sources.
In addition to these highlighted companies, NNFCC staff also pointed out butanol technology developer Green Biologics, ethanol producer Ensus, Cardiff based enzyme manufacturer Biocatalysts, process technology developer Johnson Matthey, bioenergy generator Drax Power and bioenergy project developers Eco2 and Tamar Energy.
Although nobody can be sure what 2015 will hold, NNFCC remains committed to the provision of industry leading independent consultancy and facilitation services, and we look forward working with you to ensure the continued growth a sustainable global bioeconomy.
Contact
Dr Adrian Higson
Lead Consultant – Biobased Products
Tel:+44 (0)1904 435182
E-Mail: a.higson@nnfcc.co.uk
Source
NNFCC, press release, 2014-12-22.
Supplier
Amyris
Archer Daniels Midland Company (ADM)
BBSRC Sustainable Bioenergy Centre
BioAmber Inc.
Biocatalysts Ltd
Braskem
Croda International
Department for Transport - GOV.UK
Drax
DuPont Tate & Lyle Bio Products
Eco2CO2
Engineering and Physical Sciences Research Council (EPSRC)
Ensus Ltd
Geno (formerly Genomatica, Inc.)
Green Biologics
Ingenza Ltd
Innovia Films
Invista
Johnson Matthey
Myriant Technologies LLC
NatureWorks LLC
NNFCC
Poet-DSM
Solvay
Tamar Ventures
TerraVia
Unilever
Vivergo Fuels Ltd.

Share
Renewable Carbon News – Daily Newsletter
Subscribe to our daily email newsletter – the world's leading newsletter on renewable materials and chemicals