The three-year project ProNanoCell has been completed and the results were presented in early June. During the project three different methods were investigated for the production of a polymer composite reinforced with cellulose nanofibrils.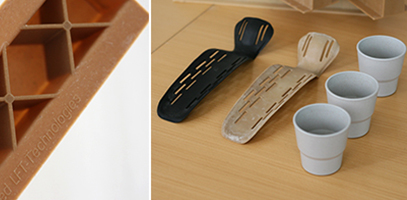 The purpose of the project was to develop new green composite materials from the forest sector and use environmentally friendly water-based production methods. It will in turn provide new business opportunities for industry and more resource-efficient utilization of raw materials and energy.
The main objective of the project was to increase the flexural resistance by 50% and that target was first met in two methods. With a modification of the third method, the same rigidity module was achieved as the other methods.
"We are pleased with the result because the bending resistance has increased by 140%," says project coordinator Göran Flodberg.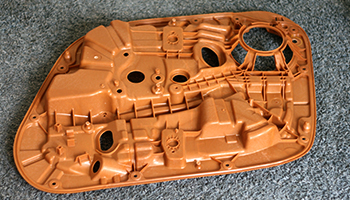 During the project's final summary, various demonstrations were presented.
• Wrist support and coffee cups (50% CNF / 50% polymer).
• Internal door module for the Volvo XC90.
• An advanced beam construction consists of injection molded foam of CNF and polypropylene.
"We have run in pilot scale for all models and certainly there have been challenges. A challenge has been to achieve a good distribution of nanocellulose in the plastic material, "says Göran.
The three methods were Wet Web comingling, DEVO process and the modified Kyoto process.
Companies in this project: Innventia, Elastopoli Oy, Fraunhofer-ICT, Ljungby Komposit AB, Volvo Cars, Stora Enso Pulp & Paper Asia AB, All-Plast Oy, A. Schulman.
Contact
Göran Flodberg
+46 8 676 7052
email: goran.flodberg@ri.se
Source
Innventia, press release, 2017-06-16.
Supplier
A. Schulman
All-Plast Oy
Elastopoli Oy
Fraunhofer-Institut für Chemische Technologie (ICT)
Innventia
Ljungby Komposit AB
Stora Enso
Volvo

Share