1) Publication of RCI's Scientific Background Paper on "The Use of Food and Feed Crops for Bio-based Materials and the Related Effects on Food Security – Promoting Evidence-based Debates and Recognising Potential Benefits"
The new RCI paper was published on 14 June 2023. On 35 pages, it provides new insights into a hotly debated topic on biomass and urges for careful and evidence-based discussions.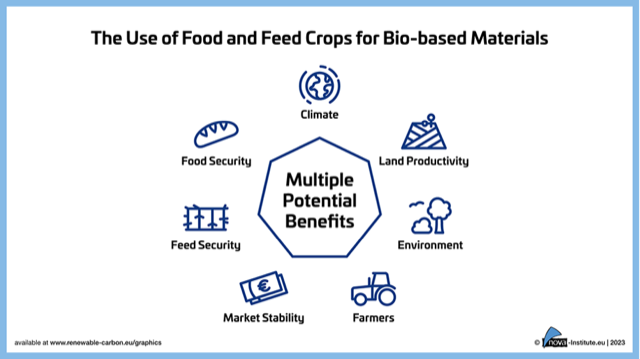 The paper aims to show that the well-known debate on biomass utilisation for bio-based materials is flawed, subjective and not fully based on evidence.
The use of biomass for industrial applications has the potential to replace fossil feedstocks and thus contribute to the urgently needed reduction of fossil carbon emissions into our atmosphere to mitigate climate change.
While not denying the dire need to combat world hunger, the authors argue that using food and feed crops for chemicals and materials will not necessarily exacerbate food insecurity, and in fact has the potential to cause multiple benefits for local and global food security, climate mitigation and other factors:
The climate wins – Bio-based materials are part of the solution to achieve climate change mitigation.
Land productivity wins – The competition between applications is not for the type of crop grown, but for the land.
The environment wins – due to increased resource efficiency and productivity of food and feed crops.
Farmers win – because they have more options for selling stock to different markets.
Market stability wins – due to increased global availability of food and feed crops.
Feed security wins – due to the high value of the protein-rich co-products of food and feed crops.
Food security wins – due to the increased overall availability of edible crops that can be stored and flexibly distributed.

The authors argue that "the bigger picture is not the specific issue of whether food or non-food crops are being used to produce biomaterials, but rather the integration of any feedstock for biomaterials production into a landscape and its social, environmental, and pricing effects there" (BFA 2022). The choice of feedstock in any given case depends on many factors and is site specific. There is no "one-size-fits-all" solution.
All in all, this complex topic requires in-depth and detailed analyses, and simplified claims will not do it justice. In the worst case, simple claims will only distract from the real causes of hunger in the world and at the same time prevent a young and innovative industry from fulfilling its potential of contributing to climate change mitigation and offering more sustainable materials. The Renewable Carbon Initiative encourages comprehensive discussions that balance the need for food security with the potential benefits of bio-based materials derived from food and feed crops.
You can download the short version here
The long version is available here
2) Renewable Carbon Workshop Dutch Government / WCEF in Helsinki with RCI
The World Circular Economy Forum took place in Helsinki from 30 May to 2 June 2023.
On 31 May 2023, Michael Carus (RCI/nova-Institut) and representatives of the government of the Netherlands discussed in a policy workshop the importance of renewable carbon and why increasing the uptake of renewable carbon is vital to reach climate neutrality and circularity in Europe. Furthermore, it was discussed how current policy instruments fall short to defossilise the chemicals and materials sector and why urgent action is needed. Several suggestions to promote the uptake of renewable carbon in the chemical and materials sector were presented. A conversation was held on why and how the chemicals and materials sector can be transformed and how to create the climate-neutral and circular sector of the future.
3) 31st European Biomass Conference and Exhibition (EUBCE)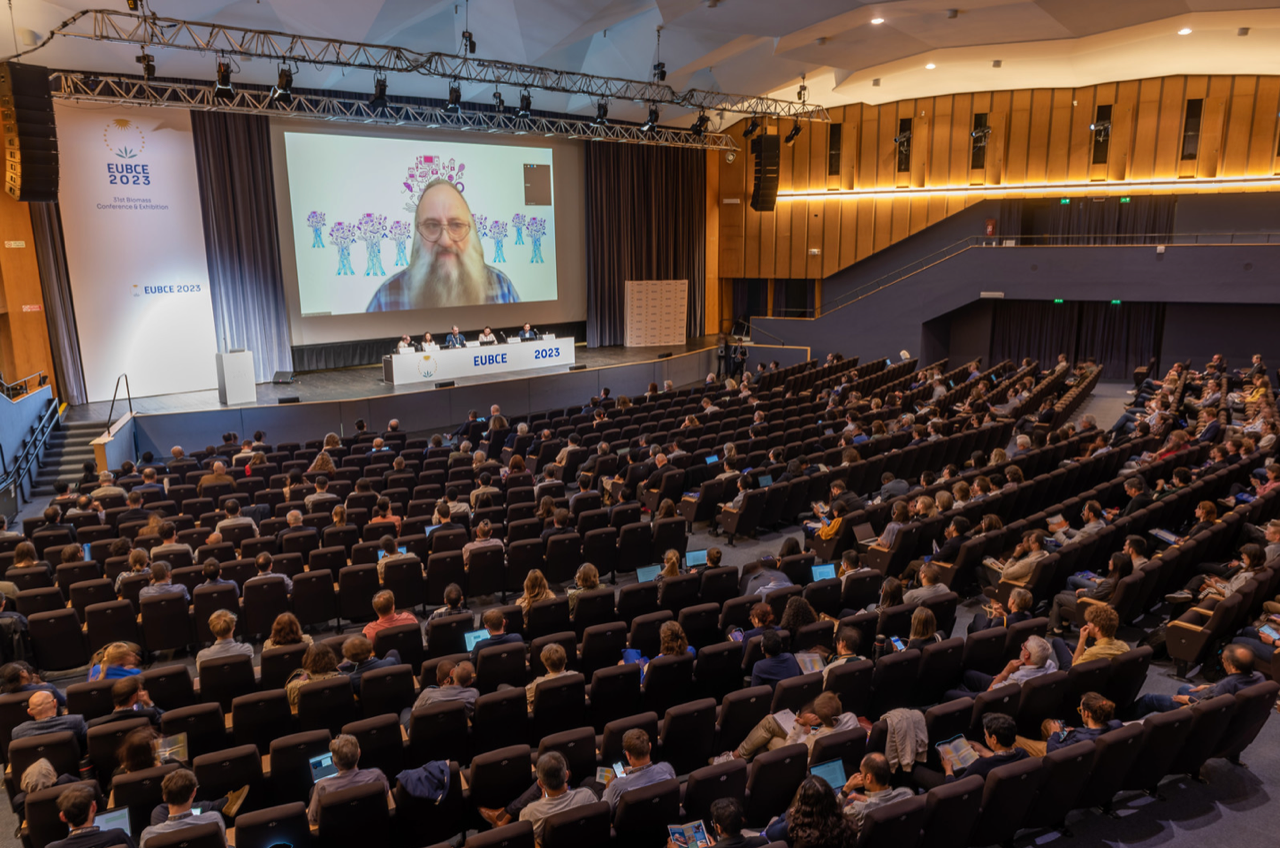 The EUBCE was held on 5 June 2023 in Bologna, Italy. It is the worldwide largest conference on biomass. During the conference, over 1500 experts from both academia and industry shared and discussed ground-breaking ideas, technologies, applications, and solutions for the sourcing, production, and utility of biomass.
Michael Carus of RCI gave a presentation during the EUBCE Opening Plenary Session with the topic "Is Carbon the enemy? What would the EU do without it?" and "The Need for Renewable Carbon in the Chemical Industry"
Find out more at: https://www.youtube.com/watch?v=XSNlvA00dSs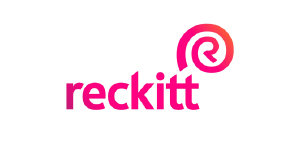 4) Sustainability Symposium, Reckitt Warschau
On 7 June 2023, Michael Carus of RCI gave a presentation with the title "Replacement of fossil Carbon with Renewable Carbon: Renewable Carbon as a Guiding Principle for Sustainable Carbon Cycles"
5) DG GROW Transition Pathway Workshop
Michael Carus of RCI attended the meeting of the Chemical Industry Working Group on the transition path for the chemical industry on 22 June 2023. Experts from DG Grow and DG Climate presented the status of the process. The next steps in the co-implementation process will be a call for transition initiatives and an EU survey. The Commission has also launched a call for evidence and a public consultation on the Industrial Carbon Management Strategy.
6) RCI Interview with member VAUDE Sport & Co. KG, Germany – a member of the RCI since December 2021!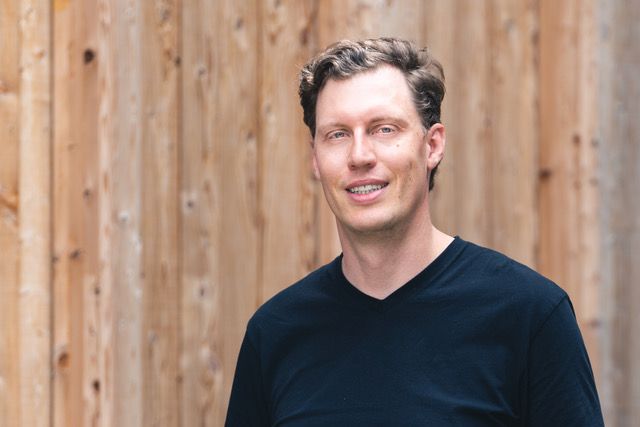 The RCI executive office interviewed René Bethmann (Senior Innovation Manager) from the well-known Brand VAUDE which offers functional and innovative products for mountain and bike sports.
VAUDE is currently undergoing a major transformation in the defossilisation of its portfolio. By 2024, 90 % of all VAUDE products should have a bio-based/renewable or recycled material content of more than 50 %.

Unbelievable amounts of textile waste end up in landfills. VAUDE's strategy to reduce waste is to invest in product design to make their products repairable and recyclable. Apart from VAUDE's repair service where customers' defective products can be repaired, the company is also ambitious to work on collective take-back and recycling systems through networks and initiatives which is the only way to be circular.

Find out more at: https://renewable-carbon-initiative.com/members/vaude-sport/
7) RCI-Webinar with members Braskem and Fibenol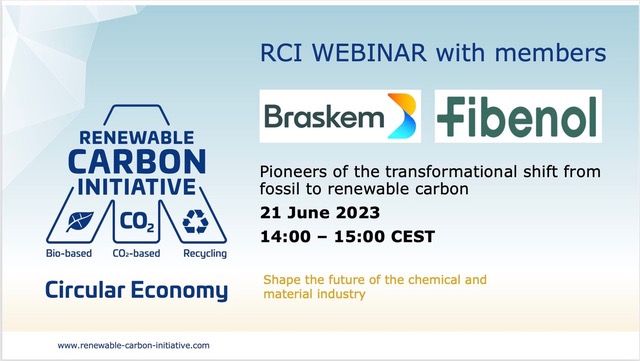 During the last RCI webinar on 21 June 2023, 35 participants joined the 1-hour long session. Michael Carus of RCI introduced in the webinar (presentation available free of charge on the RCI website) introduced the Renewable Carbon Initiative and the Renewable Carbon Strategy, and focused on the latest scientific background papers, position papers, and projects of the RCI. Two members of the RCI, Martin Clemsha from Braskem and Katrin Jõgi from Fibenol, gave concrete examples on renewable carbon, defossilisation, and sustainable carbon cycles – Sustainable use of sugar cane (Braskem from Brazil) and wood (Fibenol from Estonia).
RCI webinars are held frequently throughout the year; the next webinar will be held on 13 September 2023.
Find out more at: https://renewable-carbon-initiative.com/events/ and https://renewable-carbon-initiative.com/media/library/
8) Welcoming our newest RCI member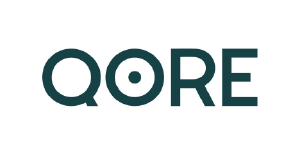 Qore® (US) was formed through a joint venture by Cargill and HELM and will help leading brands replace fossil-based materials with bio-derived intermediates. At the heart of the joint venture is the production of QIRA®, the next generation of 1,4-butanediol (BDO) – an easy-to-implement, bio-based BDO made from renewable feedstocks that reduces CO2 emissions compared to materials made using fossil-fuel based BDO. As a key platform chemical, QIRA® can be used in a wide variety of applications, including spandex fibres, bioplastics, and polyurethanes. Across a multitude of industries, ranging from fashion to automotive, packaging and electronics, QIRA® delivers functionality without compromise through more sustainable solutions that are better for people and the planet.
Find out more at: https://www.myqira.com and https://qorellc.com/
9) Renewable Materials Conference, 23-25 May in Siegburg (near Cologne)

RCI was partner of the Renewable Materials Conference, the biggest conference nova-Institute ever organised, please see the press release here
For those who missed the conference, the proceedings are available now: https://renewable-carbon.eu/publications/?search=1&publication-type=proceedings
Save the date: Next year the conference will happen again in Siegburg, 11-13 June. The call for abstracts is already open: https://renewable-materials.eu/call-for-abstracts/
Source
RCI, press release, 2023-06-29.
Supplier
Braskem
Fibenol
nova-Institut GmbH
QORE
Renewable Carbon Initiative (RCI)
VAUDE

Share
Renewable Carbon News – Daily Newsletter
Subscribe to our daily email newsletter – the world's leading newsletter on renewable materials and chemicals