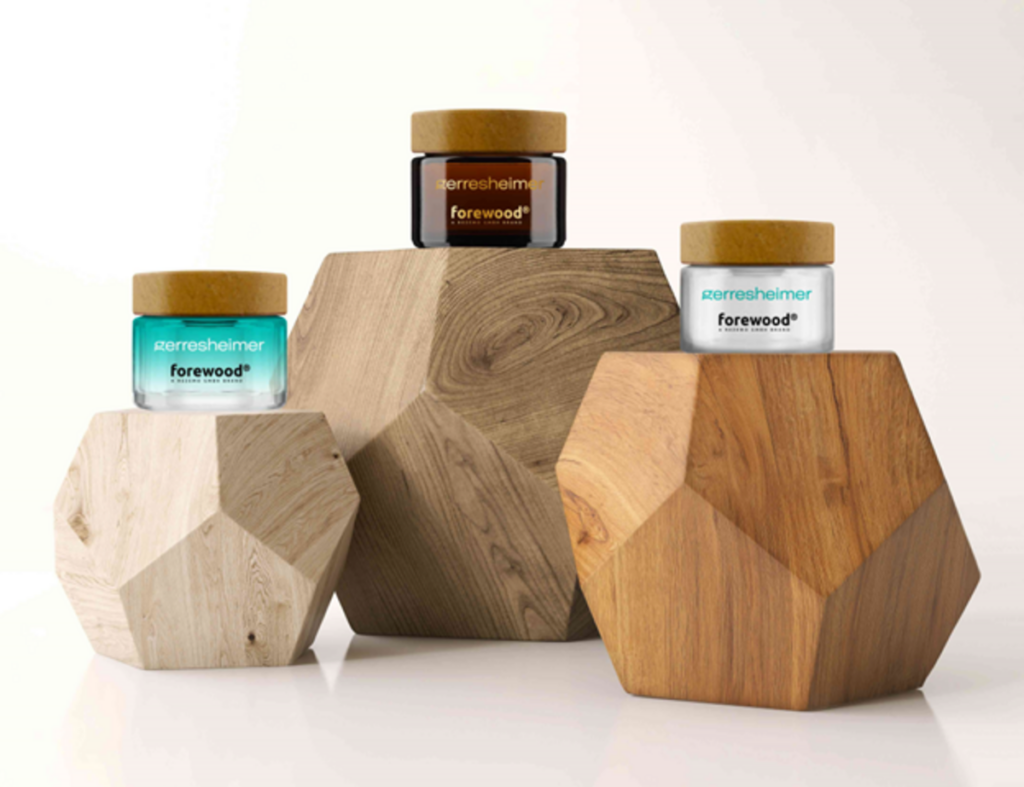 Gerresheimer, innovative system and solution provider and global partner for the pharma, biotech, and cosmetics industry and Rezemo, an innovative start-up for bio-based materials, are announcing today the establishment of a partnership. The collaboration includes offering innovative and sustainable closures for primary packaging solutions in the fields of cosmetics, food and beverages and pharmaceutical industry. This partnership marks a significant step towards advancing environmentally friendly packaging solutions in the industry, combining endlessly recyclable glass containers with bio-based closures.
"Both companies share a deep commitment to sustainability and eco-conscious manufacturing and design. By joining forces, we aim to further reduce the environmental footprint of primary packaging while providing customers with innovative and appealing solutions," highlights Stefan Rieder, Global Senior Vice President Commercial at Gerresheimer Moulded Glass.
The collaboration between Gerresheimer and Rezemo will focus on the development and production of bio-based closures for glass packaging containers.
Innovative material for more sustainable packaging solutions
"The bio-based closures in combination with glass containers will appeal to environmentally conscious consumers. They are biodegradable, recyclable, and align with the global movement towards reducing single-use plastics," explains Stefan Zender, co-founder of Rezemo. "We have developed a cutting-edge material consisting of wood fibers and biopolymers," further elaborates Julian Reitze, the second co-founder of Rezemo.
The bio-based forewood material is perfectly suited to produce closures. It is not only environmentally friendly but also offers excellent performance characteristics, making it a promising alternative to traditional plastic closures. In addition, multiple design options in terms of surface structure or color can be realized.
First combined packaging solution for cosmetics available
As a first step, Gerresheimer's standard cosmetic packaging portfolio now entails a set of a 50ml glass jar with a forewood closure, ideally suited e.g., for skincare products. Both the jar and the closure can be customized through decoration techniques or color design.
New opportunities for cosmetics, food and beverages, and pharmaceutical packaging
This partnership opens new opportunities for both companies to expand their product offerings and reach a broader customer base, in the cosmetics, food and beverage, and pharmaceutical industries.
Gerresheimer accompanies its customers as a partner from the product idea to the market launch and with any individual design requirements. Customized primary packaging solutions can be realized for cosmetics, food and beverages, and pharmaceuticals.
Further information on the new closure option and as an example, the cosmetic set already available to the market, can be found on our website: Sustainable Closures.
About rezemo  
#sustainabilitythatworks – plant-based products made from forewood® material. forewood® is a brand of rezemo GmbH. rezemo GmbH is an innovative technology startup from Filderstadt (near Stuttgart) in Southern Germany that develops and produces completely plant-based products made of forewood® material as sustainable alternative to plastic and aluminum. The forewood® material is a unique combination of wood fibers and plant-based binders. The rezemo technology factory is already today producing groundbreaking product innovations for market leaders in the food, cosmetics and agriculture sectors. Every day, the rezemo team researches the most sustainable solutions of tomorrow – in laboratory, in design and in material development. From the idea to the finished product, everything is implemented in-house on state-of-the-art production facilities. Inspiring with sustainability in everyday life – that's what drives rezemo!
www.rezemo.de – forewood® is a registered trademark of rezemo GmbH.
About Gerresheimer
Gerresheimer is the innovative system and solution provider and global partner for the pharma, biotech and cosmetic industry. The company offers a comprehensive portfolio of pharmaceutical containment solutions, drug delivery systems and medical devices as well as solutions for the health industry. The product range includes digital solutions for therapy support, medication pumps, syringes, pens, auto-injectors and inhalers as well as vials, ampoules, tablet containers, infusion, dropper and syrup bottles and more. Gerresheimer ensures the safe delivery and reliable administration of drugs to the patient.
With 36 production sites in 16 countries in Europe, America and Asia, Gerresheimer has a global presence and produces locally for the regional markets. With over 11,000 employees, the company generated revenues of around €1.82bn in 2022. Gerresheimer AG is listed in the MDAX on the Frankfurt Stock Exchange (ISIN: DE000A0LD6E6).  
Source
Gerresheimer, press release, 2023-10-31.
Supplier
Gerresheimer Plastic Packaging
rezemo

Share
Renewable Carbon News – Daily Newsletter
Subscribe to our daily email newsletter – the world's leading newsletter on renewable materials and chemicals