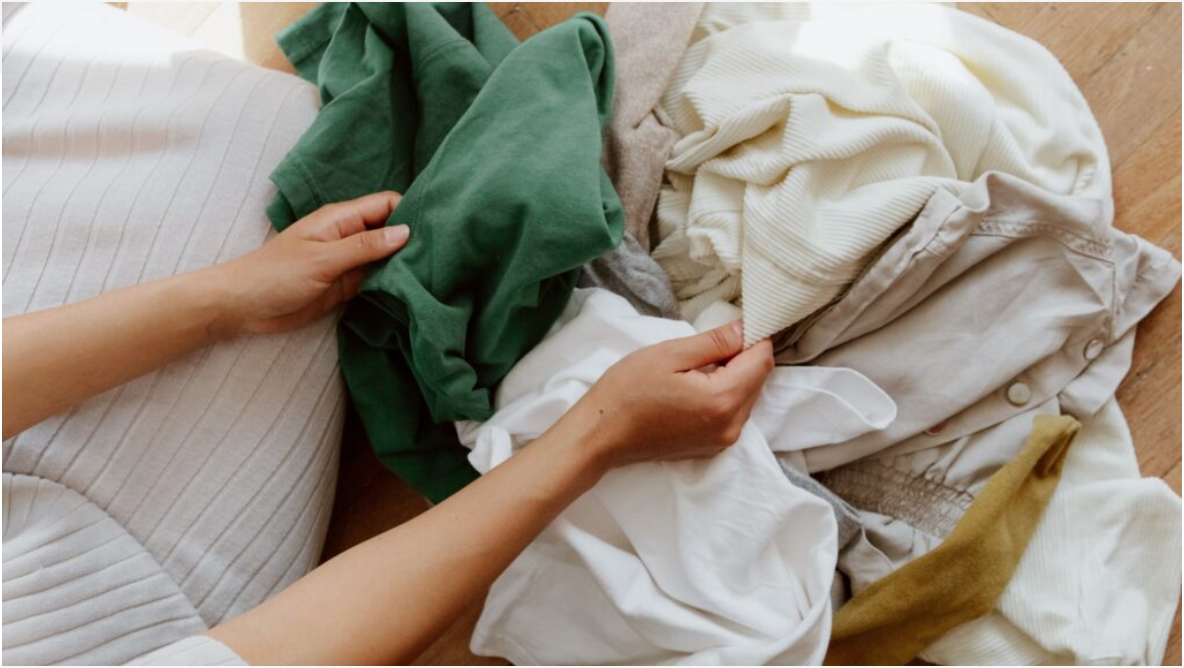 Today, Fashion for Good launches the Sorting for Circularity USA Project, a new initiative focused on the North-American textile-to-textile recycling market that will  provide the most representative snapshot of textile waste composition generated in the United States. This effort is crucial to understanding and evaluating the business case for textile-to-textile recycling, ensuring that used textiles move to their best and highest end use. The results of this 18-month project will inform decisions to unlock necessary investments and actions to scale collection, sorting and recycling innovations.
Driven by Fashion for Good, the Sorting for Circularity USA Project is facilitated by brand partners, adidas, Inditex, Levi Strauss & Co., and Target, as well as Eastman, H&M and Nordstrom, as external partners
"We are excited to be taking the Sorting for Circularity Project into new territory and entering the North-American market. After successful initiatives across such large regions as Europe and India, the US presents a great opportunity with the potential for incredible positive impacts considering the volume of the consumer market and post-consumer textiles landscape. This project will lay the foundation to make informed investment and infrastructure decisions, and a compelling business case for monetisation through recycling." – Katrin Ley, Managing Director at Fashion for Good.
A growing, untapped resource
Textile waste is now the fastest growing segment of the USA's waste stream, with the amount of discarded textiles increasing annually*. Although some of this waste is reused, 85% of the textile waste ends up in landfills**. Currently the demand for recycled fibres is growing, but access to the waste supply is limited. Key elements to supporting the growth of textile-to-textile recycling include understanding material composition, volume and location of used textiles, as well as expanding access to textile recycling. With a scaled textile collection and sorting infrastructure, the industry could capture used textiles, sort them for the best and highest quality end use, and fulfil the increasing demand for both secondhand and recycled commodity feedstock. Fashion for Good launches the Sorting for Circularity USA project to address this challenge and uncover feedstock availability for textile-to-textile recycling.
A solid foundation for a new territory
Building on the learnings from Sorting for Circularity Europe and India, the Sorting for Circularity USA Project aims to highlight the opportunity to accelerate textile recycling with the most representative snapshot of textile waste composition generated in the United States. The project aims to achieve this through two objectives; conducting an extensive consumer survey to map the journey a garment takes from closet to end of use, and conducting a comprehensive analysis of post-consumer textiles using innovative, Near-infrared spectroscopy (NIR) technology, provided by Matoha, to understand their composition.
Project co-lead, Resource Recycling Systems, will drive the dissemination and analysis of the consumer survey together with NYS Center for Sustainable Materials Management, and execute the textile composition analysis across the USA with support from advisory organisations Circle Economy and SMART. SMART, one of the largest used fibre trade associations, will liaise with its used clothing and fibre industry members to participate in the project. Circle Economy, having co-led the European project, will serve to guide implementation of the waste analysis methodology.
The sorting for circularity project framework
Sorting for Circularity, a framework created by Fashion for Good and Circle Economy, aims to (re)capture textile waste, expedite the implementation of game changing technologies and drive circularity within the fashion value chain. The framework is based on insights from the Fashion for Good and Apparel Impact Institute's collaborative report "Unlocking the Trillion Dollar Fashion Decarbonisation Opportunity", which charts a trajectory for the industry to meet its net-zero ambition by 2050, highlighting the potential and significant impact on carbon emissions in the industry through material efficiency, extended and re- use of waste. Created with scalability in mind, the Project was first initiated in Europe, and has now expanded to include Sorting for Circularity India and the USA.
---
*The World Bank (2021). Global Consumption Database: Clothing and Footwear.
** United States Environmental Protection Agency (2019). National Overview: Facts and Figures on Materials, Wastes and Recycling.
Source
Fashion for Good, press release, 2023-01-31.
Supplier
adidas Group
Eastman Chemical Company
Fashion for Good
Hennes & Mauritz AB (H&M)
Inditex
Levi Strauss & Co.
Nordstrom
Resource Recycling Systems RRS
smart
Target Corporation

Share
Renewable Carbon News – Daily Newsletter
Subscribe to our daily email newsletter – the world's leading newsletter on renewable materials and chemicals