As a further demonstration of its commitment to the development and use of bio-based performance materials, DSM will be participating at the upcoming BioPlastics Conference taking place 28-30 January in Miami, FL.
Dr. Kees Tintel, Business Manager EcoPaXX®, will present "Corporate Wide Initiatives & Successes in Penetrating Traditional Plastics Industry with BioPlastics". This presentation will outline bio-based alternatives to oil-based products. One of the examples is EcoPaXX®, a high performance polyamide PA410, 70% bio-based for use in engine covers.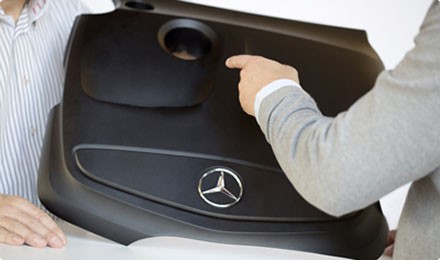 In addition to the presentation, DSM will be exhibiting at the conference showcasing bio-based performance materials such as EcoPaXX® and Arnitel® Eco that are able to perform in critical technical components.
The Bioplastics Conference brings together the leaders of major manufacturers and suppliers in the various industries to discuss the latest in material innovations, manufacturing capabilities and processes, best practices, and industry trends.
Contact
DSM Engineering Plastics
Paula Wolfe
phone: +1 812 435 7539
E-Mail: paula.wolfe@dsm.com
Source
Royal DSM, press release, 2015-01-08.
Supplier
BioPlastics Conference (Florida)
DSM

Share
Renewable Carbon News – Daily Newsletter
Subscribe to our daily email newsletter – the world's leading newsletter on renewable materials and chemicals