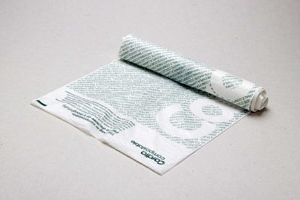 The Chinese subsidiary of Australian biodegradable and renewable resins producer Cardia Bioplastics (Melbourne; www.cardiabioplastics.com) has landed a EUR 198,000 contract to supply renewable household kitchen waste bags to 60,000 households within Nanjing / China.
Limited to a period of six months initially, Cardia will supply the Nanjing government with about 10m bags made from its "Biohybrid" products that contain less oil and have a lower carbon footprint than conventional plastics.
… Full text: www.plasteurope.com/news/CARDIA_BIOPLASTICS_t221139
Tags: renewable, biodegradable, compostable plastics, bioplastics venture, resins
Source
Plast Europe.com, 2011-12-21.
Supplier
Share