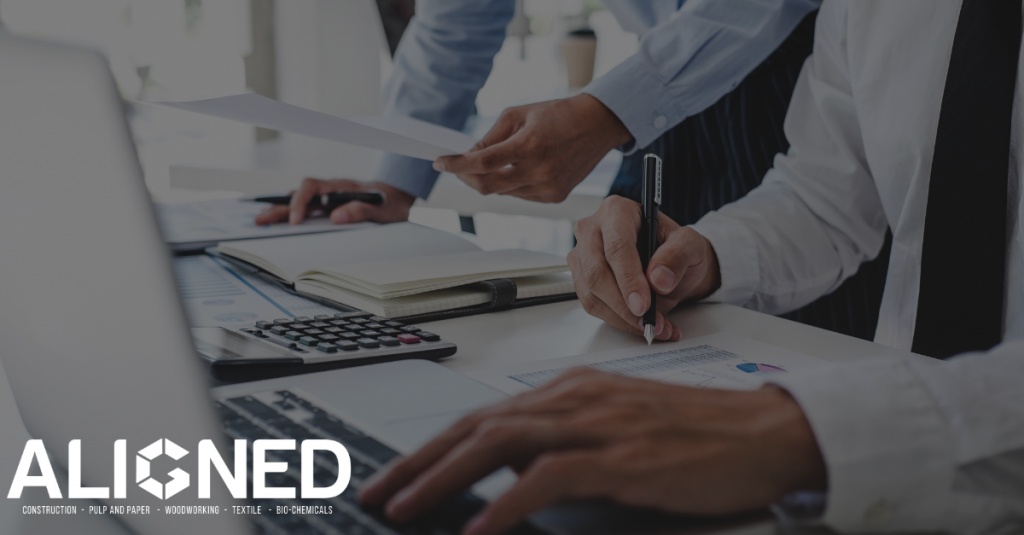 ALIGNED is led by Aalborg University and formed by twelve partners from seven countries (Belgium, Denmark, France, Netherlands, Norway, Spain, Switzerland)
ALIGNED has received €3.4 million funding from the European Union's Horizon Europe Research and Innovation Programme.
ALIGNED, a new European project that will deliver a modelling framework to assess and optimise the environmental and socio-economic performance of bio-based industries, kicked off with a face-to-face meeting in Aalborg on October 26.
Current methods used to evaluate the impact of bio-based products give inconsistent and incomparable results. This hinders decision-making processes, negatively impacting the transition to a sustainable economy.
By bringing together scientific and industrial knowledge, the goal of ALIGNED is to provide a systematic evidence-based methodology for decision-making to improve the sustainability performance of present and future bio-based industries.
ALIGNED will refine modelling practices, fill data gaps, and develop new methods to reach a harmonized assessment framework for bio-based products. The models and tools developed in ALIGNED will allow the delivery of high-quality assessment studies across five bio-based sectors: construction, woodworking, textile, pulp and paper, and bio-chemicals.
For the next 36 months, the twelve consortium partners will join forces to advance the scientific field of Life Cycle Assessment (LCA) and collaborate with industries and representatives from the abovementioned bio-based sectors.
"We are so excited to start this project. To make sure bio-based sectors and technologies are sustainable we need solid assessment methods, that are science-based and evidence-based, and easily applicable in practice. We have now the chance to work towards this goal in collaboration with strong academic and industrial partners and a wide range of stakeholders – it's just great." – Massimo Pizzol, Project Coordinator, AAU.
The need for harmonization
Current LCA practices are very fragmented. Even the Product Environmental Footprint (PEF) framework, that the European Commission plans to use as a common denominator for the high number of different green claims and labels, has produced results that lack comparability across sectors. In addition, there are incompatibility problems with the Environmental Product Declaration (EPD) system and the European Ecolabel. Despite these problems, the LCA method is strong in giving quantitative evaluations of specific products and activities, but the results are heavily dependent on the numbers and assumptions.
This project has received funding from the European Union's Horizon Europe research and innovation programme under grant agreement N° 101059430 being applied during modelling. Therefore, it is not surprising that a core need related to life-cycle assessment is the harmonisation of methods.
About ALIGNED
ALIGNED consortium consists of a unique combination of world-class researchers within LCA and system modelling, consultancies and technology experts working closely with bio-based industries, national and EU policymakers, as well as experts in communication. Crucially, ALIGNED includes bio-based industry representatives who are committed to co-develop and test the assessment framework, using it for actual sustainable product-development.
Informed by their detailed knowledge of existing guidelines, modelling tools and scientific methods for sustainability assessment in a life cycle perspective, consortium partners will delineate a common modelling framework, intended as a set of best practices for LCA studies in the construction, woodworking, textile, pulp and paper, and bio-chemicals sectors.
Led by Aalborg University, the consortium is formed by Biomass Technology Group (BTG), Bloom Biorenewables, Centexbel, Foreco Dalfsen B.V., Kingspan Insulation BV, Institut National des Sciences Appliquées of Toulouse, Norwegian University of Science and Technology, Oleon, Oleon NV, Sustainable Innovations, University of Antwerp, and Utexbel NV.
The project has been granted 3.4 million euros from the Horizon Europe research and innovation programme under grant agreement No 101059430.
Source
ALIGNED project, press release, 2022-11-03.
Supplier
Aalborg University Copenhagen
Belgian Textile Research Centre (Centexbel)
Biomass Technology Group BV (BTG)
Bloom Biorenewables Ltd
Foreco
Institut National des Sciences Appliquées (INSA)
Kingspan
Norwegian University of Science and Technology
Oleon
Sustainable Innovations Europe
University of Antwerp
utexbel

Share
Renewable Carbon News – Daily Newsletter
Subscribe to our daily email newsletter – the world's leading newsletter on renewable materials and chemicals