At first glance, World Bio Markets in Amsterdam appeared to be another one of those biobased conferences with little news. There were speeches that told us how well companies were doing, whilst only few breakthroughs or research developments were presented. However, when looking back, the conference had important takeaways for us. Firstly, the increasing importance of cooperation, involving many more stakeholders in the production chain than just a few years ago. Secondly, the importance of communicating with consumers. And finally, the need for the biobased community to pay more attention to agricultural production and its challenges.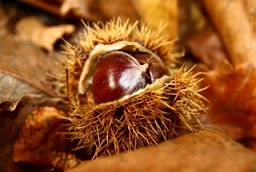 World Bio Markets: partnering is key
With over 400 delegates the World Bio Markets conference was certainly lively, and offered many networking opportunities; the available one-on-one meeting booths were all fully occupied during the conference days. The public was very international, although the Asian contribution lagged behind. And maybe the main trend we spotted: established companies are willingly adapting new, green and better opportunities, thus helping to realise ideas and plans already developed years ago. Like Charlie Dimmler from Checkerspot said in his presentation: 'Make it real, give it life.' In that respect, the lack of new things could as well be interpreted as a first sign that the biobased economy has passed the trial stage and is now heading towards elaboration and consolidation.
Speakers at World Bio Markets mentioned partnering as a decisive factor. A couple of years ago, a company partnered with one or two other companies in developing new biobased applications. But now the very same companies showed an impressive number of partners. Technology companies are collaborating with offtake companies that are able to translate technology into consumer products, leaving it to these companies to take the lead in marketing. And offtake companies cooperate with sustainability brands, to guarantee environmental sustainability of products and to enhance the acceptability by product consumers. A typical example is Yulex Corporation, that asked outdoor sports company Patagonia to develop wetsuits with natural latex free from harmful impurities, as obtained with their proprietary Yulex technology. Patagonia collaborates with FSC/Rainforest Alliance to guarantee a sustainable product, and to support its marketing efforts.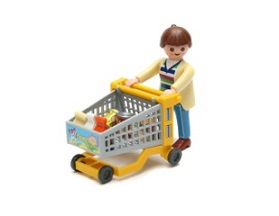 Communicating with consumers pays off
The U.S. Department of Agriculture established its Biopreferred Program back in 2002, and in 2016 had an Economic Impact Analysis of the U.S. Biobased Products Industry prepared. This analysis concluded that, in the U.S., every new job in biobased products creates 1.76 more jobs. But it also concluded that 'Bio-based' still isn't a household word, and called for intensified communication across various sectors. In this sense, the conference aptly gave room to brand owners to speak about their consumer engagement. There was not just Patagonia, but also Bioserie, a company that produces baby toys made of plant-based materials; l'Oreal, that is looking for greener packaging; Procter & Gamble, that uses greener materials in their cleaning products; the Finnish Paulig Coffee, using bio-based packages and Checkerspot, that employs synthetic biology as its basis to design high performance materials for the outdoor market segment.
A glum conclusion by a conference delegate was that these companies didn't really discuss in-depth knowledge. But they all talked about engaging with their customers instead, demonstrating a willingness to communicate and to explain about their bio-based achievements. The general experience was that customers are keen for better and greener materials, but not willing to trade off qualities for sustainability. It also seemed that the Circular Economy philosophy gives companies a tangible instrument to explain why better sustainability also enhances product quality.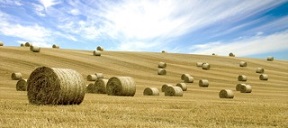 How to secure feedstock remained underexposed
Few presentations talked about securing up-stream feedstock resources. Patagonia specified its demand for natural latex feedstock, but did not elaborate on the global latex supply and demand market. Another example is California-based Novvi, a joint venture that develops, markets and distributes high-performance oils and lubricants from renewable sources. A major feedstock for them is sugar, of which they will need millions of tons – but still they did not elaborate on the expected developments on the global sugar markets. A reason could be that Novvi isn't committed to the current sugar market. They can use both first and second generation sugars as their feedstock, and additionally many vegetable oils, utilizing synthetic biology developed by Amyris, one of their joint venture partners.
In line with Novvi, also Avantium stressed the advantage of a more flexible feedstock on the basis of second generation resources. They discussed their proprietary Zambezi-process, an improved and much more affordable saccharification process that was originally developed in Germany before the Second World War. Through the Zambezi-process, Avantium can produce glucose from a wide range of cellulosic materials. They however did not discuss the market for these materials.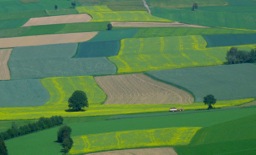 'Without the grower, there is no supply'
In fact, at World Bio Markets there were almost no lectures on agricultural production of the bio-based materials needed, and on the related markets. There was US-based Pacific AG, focusing on effective supply chain management. Pacific owns and operates supply chains, offering harvesting, logistics and marketing as a service to individual farmers. Their standpoint: 'Without the grower, there is no supply.' According to Pacific, a reliable marketplace means a reliable supply, and they learned to pick the feedstock location first, and the plant location second: 'The lowest cost feedstock will be exploited first.'
Don McCabe, Ontario Federation of Agriculture (OFA), Canada, and a farmer himself, said much the same: 'I can't move the farm, just what comes off it.' He elaborated on maintaining soil quality in order to keep up with the farmer's priorities: #1 feeding all the markets that need agro-products as a feedstock, and #2 managing soil carbon and nitrogen cycles by feeding soil life. At the World Bio Markets conference, McCabe was the only speaker who mentioned the need to better understand the availability of agricultural by-products and feedstock supply. He mentioned several reports by OFA about crop residues availability for bio-processing. In his presentation McCabe emphasized his current role as an entrepreneur. He indeed stressed the need to co-operate, but did not address a changing role for the next generation of farmers. NAJK, the Dutch organization for young farmers, prominently addressed this issue at other events. NAJK firmly believes that tomorrow's farmer will more prominently play the role of process manager.
Something we will hear about much more in the future.
Author
Wijnand Schonewille
Source
Supplier
Avantium Technologies B.V.
BioPreferred
Bioserie
Checkerspot
Forest Stewardship Council (FSC)
NAJK
Novvi LLC
Ontario Federation of Agriculture (OFA)
Pacific Ag
Patagonia
Procter & Gamble
Rainforest Alliance
Yulex Corporation

Share
Renewable Carbon News – Daily Newsletter
Subscribe to our daily email newsletter – the world's leading newsletter on renewable materials and chemicals