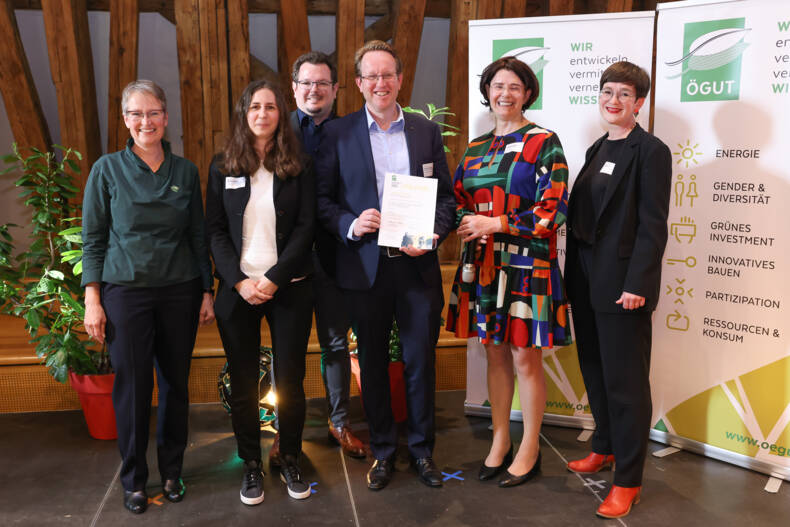 The wood industry plays a central role in the strategic development of a sustainable bioeconomy in Austria. Commercial fossil binders for wood-based materials are highly reactive and based on chemicals such as formaldehyde. Previous alternatives based on renewable raw materials have not been able to establish themselves on the market.
In the international project funded by the EU, a decisive breakthrough has now been achieved together with numerous renowned industrial partners and universities. Not only a fundamental understanding of the interaction between adhesive and wood-based material has been achieved, but a bio-based adhesive has also been developed that can meet all industrial requirements. Previous solutions mainly had too low reactivity and/or relied on raw materials with low availability. Too low reactivity causes the binders to take too long to cure, making the production processes significantly too slow and thus unprofitable. In addition, new methods for measuring the reactivity of adhesives are essential for the development of alternatives with reliably high adhesion (bonding) and lower emissions.
Now Wood K plus has managed to develop a carbohydrate-based adhesive that is sustainable and has very high reactivity. This bio-based binder enables the wood-based panel industry to produce important wood composite panels in a short and thus economical time without the need for costly investments in new equipment. The particleboard and MDF produced by project partners have already been successfully used by IKEA in furniture prototypes.
Due to the success of the project and its strong international visibility, Wood K plus became co-organiser of the world's largest and most prestigious conference on wood adhesives, the ICWA in the USA. Here, Wood K plus uses its pioneering role to further advance the scientific discourse on alternative adhesive formulations.
These results established Wood K plus as a leading international research center in the field of alternative adhesives and strengthen the competitiveness of the Austrian and European wood industry.
Author
Boris Hultrsch
Source
Wood K Plus, press release, 2023-05-05.
Supplier
IKEA
Kompetenzzentrum für Holzverbundwerkstoffe und Holzchemie (Wood K Plus)

Share
Renewable Carbon News – Daily Newsletter
Subscribe to our daily email newsletter – the world's leading newsletter on renewable materials and chemicals