In 2016, the cultivation area of industrial hemp in Europe covered more than 33,000 ha, three times as much as in 2011. Hemp areas grow along with the demand for fibres and seeds. Hemp fibres are among the strongest and most sustainable natural fibres in the world. They are mainly used in biocomposites for the automotive industry, as insulation material and for light-weight paper. Almost all European automobile companies already use hemp fibres to reinforce interior automotive parts. Leading hemp processors from the Netherlands, France and Romania present twelve reasons why you should consider using European hemp fibres for automotive applications. The main reasons are:
Secure supply
One of the most important reasons is secure supply. The possession of farmland guarantees a long-term secure supply for automotive customers. HempFlax owns the hemp cultivation areas in the Netherlands and Romania, Cavac and Planète Chanvre are cooperatives in France owned by modern and efficient farmers in possession of their land.
The cultivation areas are located in the Netherlands, Germany, France and Romania. Weather conditions may endanger the harvest locally, but not in all these regions at the same time. Diversified production areas guarantee a long-term secure supply for automotive customers.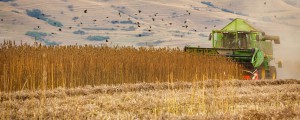 Hemp areas grow along with the demand and have tripled since 2011 (see figure 2). A further expansion of cultivation and processing is easy. In the last decades, the European hemp industry has developed new harvesting and processing equipment. Today, modern, efficient and established technologies are available to expand the European hemp industry. Additional land is available in all four regions – and can be easily provided if the demand is known before March of the same year.
Attractive price
Hemp fibres show attractive prices and moderate price development over the last ten years.
In spite of the high social and environmental standards, European hemp fibres are priced competitively, even compared to imported exotic fibres. This is thanks to a highly efficient processing technology, the "total fibre line", which has been exclusively developed for the European hemp industry over the last 20 years.
Multi-purpose crop
Hemp is a real multi-purpose crop. It provides hemp fibre, hemp shives for construction and animal bedding as well as hemp seeds which provide both an oil with an excellent and unique fatty acid spectrum and high quality protein for human nutrition. Hemp delivers raw material for industry AND food.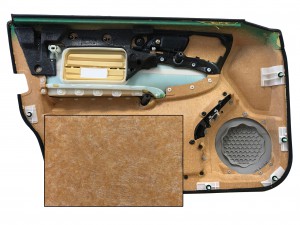 Low environmental footprint
Hemp has a low environmental footprint. Hemp can be grown without the use of pesticides, as it grows vigorously and is resistant to disease. In times of increasing monocultures, hemp is an enrichment for agro-biodiversity as a true crop-rotating plant which makes it an asset for sustainable farming. No chemical additives or water are required to process hemp into its main products and by-products such as fibres, shives and seeds. The production of 1 tonne of glass fibres shows a carbon footprint of about 1.7-2.2 tonnes CO2-eq, whereas 1 tonne of hemp fibres show only 0.5-0.7 tonnes CO2-eq.
First natural fibre with ISCC PLUS sustainability certification
European hemp fibres are the only natural fibres for automotive applications with an established sustainability certification worldwide. Hemp straw from HempFlax in the Netherlands received the ISCC-PLUS-Cert-DE110-75160108 sustainability certificate in June 2016, other locations and producers are in the process of also obtaining the certification. The ISCC certification demonstrates the sustainability and traceability of feedstock in a wide range of industries, including automotive and construction. This certificate proves that the biomass is not produced on land with high biodiversity or high carbon stock. It certifies that good agricultural practices are in place to protect air, soil, water and human rights, labour and land rights.
Are you interested to learn more about industrial hemp? Here you can download the full presentation "Why you should use European HEMP FIBRES for your automotive applications" (http://bio-based.eu/media/2017/02/16-11-08-Hemp-Fibres-for-Automotive-Applications-medium.pdf)
Contact directly the hemp producers to get your hemp fibres:

Cavac Biomateriaux, Le Fief Chapitre, F-85400 Saint Gemme La Plaine
Internet: www.cavac-biomateriaux.com
Tanguy Le Cunff, Sales Manager: t.lecunff@cavac.fr
Olivier Jadeau, Executive Manager: o.jadeau@cavac.fr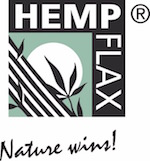 HempFlax Group, Hendrik Westerstraat 20-22 NL-9665 ZJ Oude Pekela
Internet: www.hempflax.com
Sales Manager: Mark Reinders: info@hempflax.com
Tel.: 0031 597 615516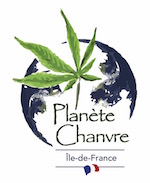 Planète Chanvre SAS, Bellevue RD 402, F-77120 AULNOY
Internet: www.planetechanvre.com
Sales Manager: Bernd Frank: info@bafa-gmbh.de, secretariat@planetechanvre.com
Tel.: 0049 7246 92575-0
Source
HempFlax Group, press release, 2017-03-15.
Supplier
Cavac Biomatériaux
European Industrial Hemp Association (EIHA)
HempFlax B.V.
International Sustainability & Carbon Certification (ISCC)
Planete Chanvre

Share
Renewable Carbon News – Daily Newsletter
Subscribe to our daily email newsletter – the world's leading newsletter on renewable materials and chemicals