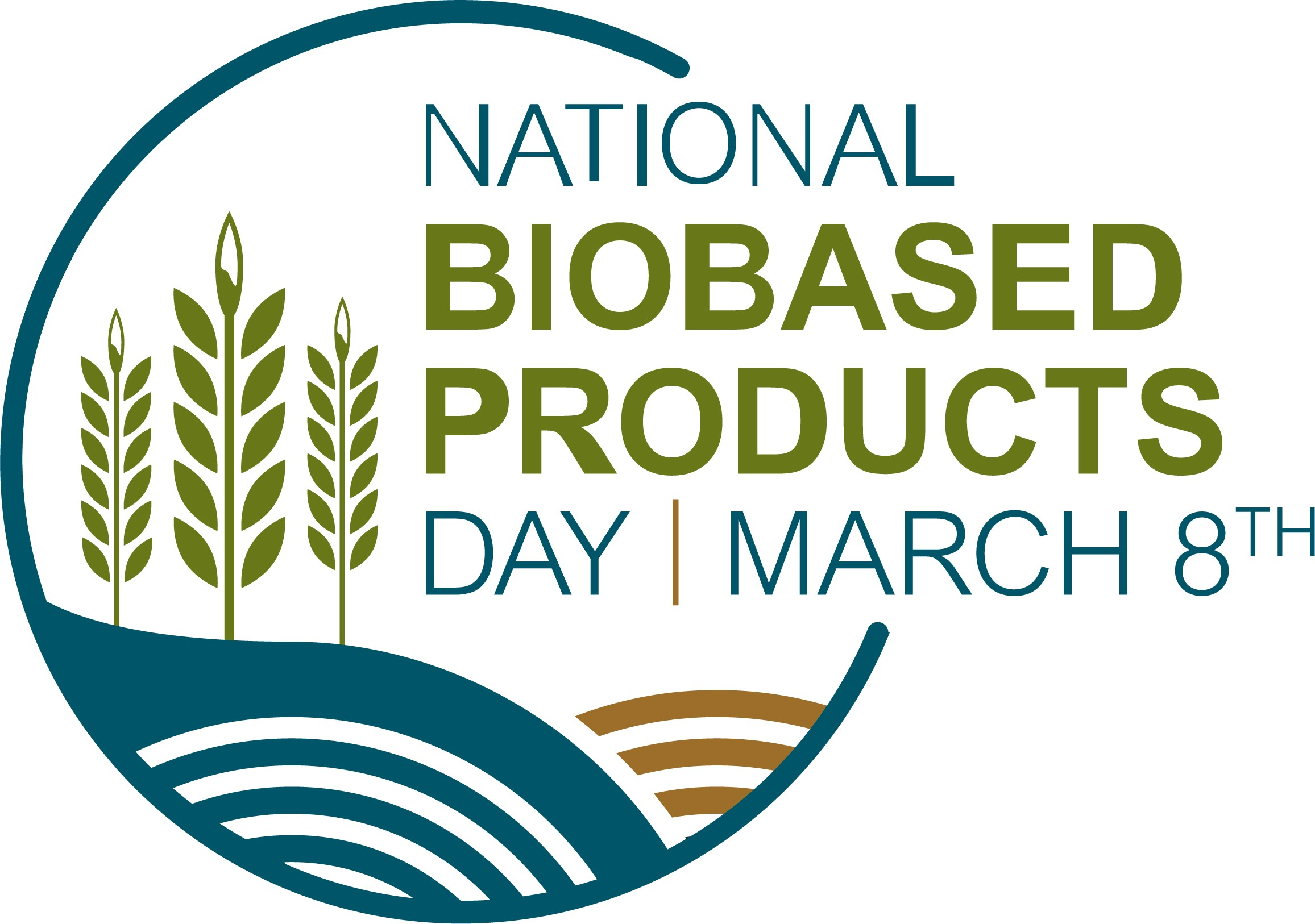 The U.S. Department of Agriculture (USDA) today announced the inaugural National Biobased Products Day will be observed on March 8, 2023. The annual observance is intended to raise awareness of biobased products, their benefits and contributions to the U.S. economy. Organizations are encouraged to map out a plan to celebrate the day, involving customers, employees, stakeholders, partners and members of the community in this celebration.
Ideas include:
• Get kids involved by holding a poster or story contest.
• Visit local schools or community groups to tell students about what biobased products are and why they matter to the world.
• Give employees an incentive to celebrate.
• Host an educational webinar about the innovative manufacturing processes that may be used to make biobased products. The webinar can also share information about different feedstocks or renewable materials that can be used.
For more ideas and guidance on National Biobased Products Day, please see this checklist. Organizations can also download logo artwork for use in their promotions at this page.
To subscribe to USDA Rural Development updates, visit GovDelivery subscriber page.
###
USDA is an equal opportunity provider, employer and lender.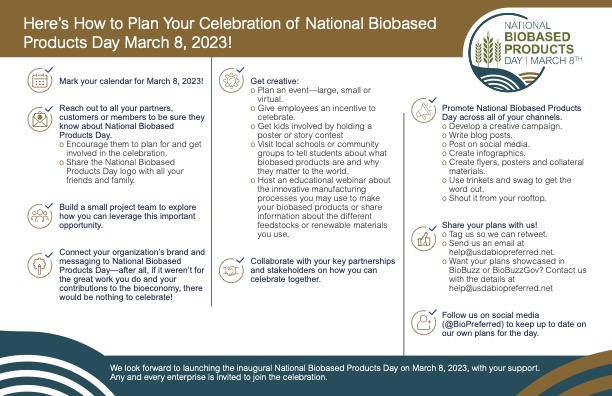 Source
USDA, press release, 2023-02-07.
Supplier
US Department of Agriculture (USDA)

Share