Wood-plastic composite fence maker Heartland BioComposites LLC, which produces Prairie-Picket fencing, has shut down. Heartland used a proprietary mix of wheat straw and recycled polyethylene.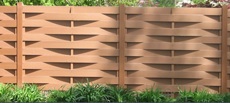 Wheat straw and recycled PE were used
for Prairie-Picket fencing.
According to a report in Plastics News, local economic development officials in Torrington confirmed the business had closed earlier this month. About 25 people lost their job.
Lisa Johnson, executive director of the Goshen County Economic Development Corp., said the shutdown is permanent in a Sept. 25 telephone interview with Plastics News. The 30,000-square-foot plant is for sale. There are two extrusion lines, as well as all of the necessary upstream and downstream auxiliary equipment necessary to manufacture composite fence panels, said Todd Johnson, president of Pinnacle Bank in Torrington.
Source
Plastics News, 2009-09-25 and Heartland BioComposites LLC, 2009-09.
Share