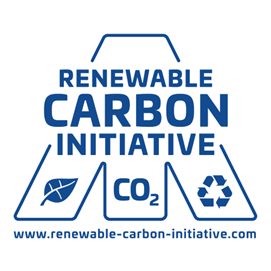 UPM has joined the Renewable Carbon Initiative (RCI) which was founded in September 2020 by twelve leading companies in the chemical industry. The aim of the initiative is to support and speed up the transition from fossil carbon to renewable carbon for all organic chemicals and materials.
"This is about a fundamental change in the chemical industry. Just as the energy industry is converting to renewable sources, renewable carbon will become the new foundation of chemical and material industries in the future. We want to accelerate the change," says Michael Carus, CEO of nova-Institute in Germany and the head of the Renewable Carbon Initiative.
The Renewable Carbon Initiative addresses the core problem of climate change, which is largely related to extracting and using additional fossil carbon from the ground. The vision is stated clearly: By 2050, fossil carbon shall be completely substituted by renewable carbon, which is carbon from alternative sources: biomass, direct CO2 utilisation and recycling. The founding companies are convinced that this is the only way for chemicals, plastics and other organic materials to become more sustainable, more climate-friendly and part of the circular economy – part of the future.
"Renewable carbon from sustainable sources like woody biomass will accelerate the transformation of the chemical industry and offer brand owners and material producers exciting new opportunities for improving their environmental performance," says Michael Duetsch, Vice President, Biochemicals Business at UPM.
Along with UPM, the first pioneer companies to become a member of the RCI and to form the Core Advisory Board for the initiative include Beiersdorf (Germany), Cosun Beet Company (The Netherlands), Covestro (Germany), Henkel (Germany), LanzaTech (USA), Lenzing (Austria), Neste (Finland), SHV Energy (The Netherlands), Stahl (The Netherlands) and Unilever (UK).
About UPM Biochemicals
UPM Biochemicals offers innovative, sustainable and competitive wood-based biochemicals for replacing fossil-based raw materials and improving the environmental performance in various applications. End-use segments for renewable glycols include textiles, PET bottles, packaging, coolants, composites, cosmetics, pharmaceuticals and detergents. Lignin-based renewable functional fillers offer a sustainable alternative to carbon black and silica in a broad range of rubber and plastic applications. UPM is building an industrial scale biorefinery in Leuna, Germany to convert solid wood into next generation biochemicals.
About UPM
We deliver renewable and responsible solutions and innovate for a future beyond fossils across six business areas: UPM Biorefining, UPM Energy, UPM Raflatac, UPM Specialty Papers, UPM Communication Papers and UPM Plywood. As the industry leader in responsibility we are committed to the UN Business Ambition for 1.5°C and the science-based targets to mitigate climate change. We employ 18,700 people worldwide and our annual sales are approximately EUR 10.2 billion. Our shares are listed on Nasdaq Helsinki Ltd.
Source
UPM, press release, 2020-11-19.
Supplier
Beiersdorf AG
Cosun Beet Company
Covestro AG
Henkel KGaA
LanzaTech Ltd.
Lenzing Gruppe
Neste Corporation
nova-Institut GmbH
Renewable Carbon Initiative (RCI)
SHV Energy
Stahl International BV
Unilever
UPM Corporation

Share
Renewable Carbon News – Daily Newsletter
Subscribe to our daily email newsletter – the world's leading newsletter on renewable materials and chemicals