Two Tetra Pak products, each designed specifically to reduce environmental impact, have won prestigious WorldStar packaging Awards at this year's ceremony.
​​Tetra Top® with Separable Top and Tetra Prisma® Aseptic​ 1000 with plant based plastics each picked up an award in the Beverage category, receiving specific recognition for their environmental credentials.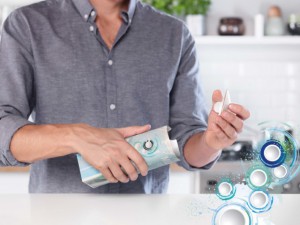 The Tetra Top with Separable Top was recognised for providing consumers with a balance between functionality and sustainability. It combines the convenience of a bottle with the contemporary look and feel of a carton package, and its design enables consumers to detach the plastic top from the carton sleeve, allowing them to be recycled separately.
According to Tetra Pak's 2015 research, 80% of consumers globally try to recycle as much as they can. With this increased consumer interest in recycling, the Tetra Top with Separable Top has been successfully rolled out in Sweden, Denmark, Italy, Estonia, Finland and also in Japan.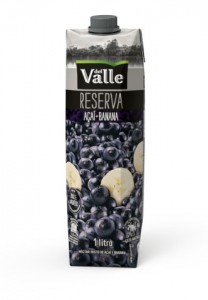 Coca Cola's Del Valle Reserva, which uses the Tetra Prisma Aseptic 1000, a carton package made from plastics derived from sugar cane combined with paperboard, was also recognised for its use of bio-based materials.
Rino Abbondi, Vice President of Technical and Logistics of Coca-Cola Brazil said, "This is the second time that the Del Valle Reserva Tetra Prisma Aseptic 1000 with bio-based plastic has won an award. The first one was the biggest packaging Brazilian award promoted by ABRE – Brazilian Packaging Association. Being able to meet the increased consumer demand for environmentally sustainable packaging and convenient products has been vital in helping us develop our market share in this increasingly competitive industry segment."
"We know that consumers increasingly want to do more for the environment and look to brands to provide them with sustainable alternatives," said Charles Brand, Executive Vice President Commercial Operations at Tetra Pak. "We work with our customers to create innovative solutions that speak to these new consumer preferences, and we are immensely proud that both the Tetra Top with Separable Top and the Tetra Prisma Aseptic 1000 have been recognised by WorldStar in this year's awards."
Source
Tetra Pak, press release, 2015-05-19.
Supplier
ABRE – Brazilian Packaging Association
Coca-Cola Co.
Tetra Pak International S.A.
World Packaging Organisation
WorldStar Awards

Share