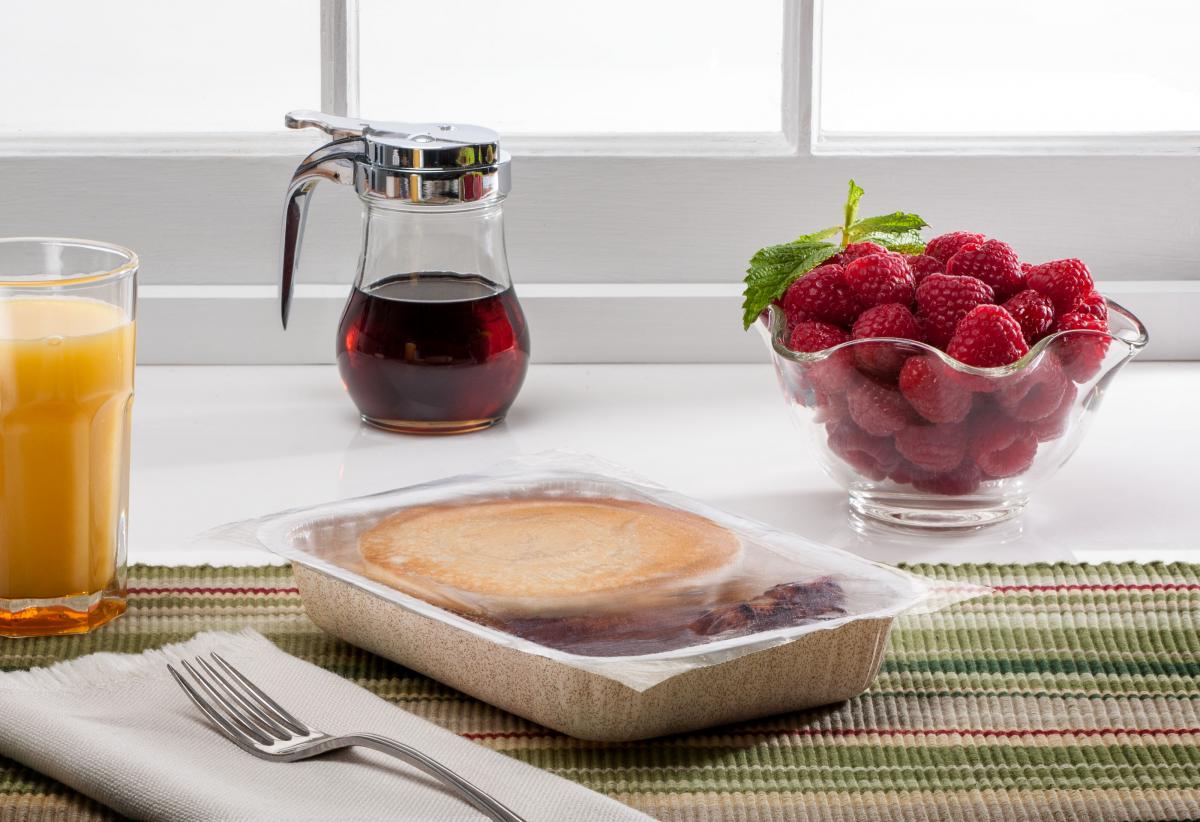 Toray Plastics (America), Inc., announces the introduction of new bio-based lidding films.  LumiLid® bio-based, dual-ovenable lidding films are manufactured with Toray's proprietary sustainable resin blends, which are made with more than 50 percent renewable feedstocks. Bio-based LumiLid films were created to lessen the impact on the environment, as they use fewer petroleum resources while they are being manufactured, and to meet the needs of environment-conscious end users and consumers. In addition, like all LumiLid films, these are solvent-free and may alleviate end-users' concerns about solvent retention, as well as enhance the films'sustainability profile.
The new LumiLid films are designed for frozen, wet and dry food, and dairy applications.  They are FDA-compliant for use with oven temperatures of up to 400°F for 30 minutes.  LumiLid films are also Interstate Milk Shippers (IMS)-certified, so they offer another level of assurance for dairy customers.
"The next generation of innovative, bio-based film technology has arrived," says Milan Moscaritolo, Senior Director of Sales and Marketing, Toray Plastics (America). "The option to choose a bio-based lidding film that has so many advanced features and such high-performance capability presents a unique opportunity to end users and converters."
LumiLid bio-based films have the same superior performance qualities that are characteristic of the LumiLid brand. They have a low seal initiation (SIT), broad seal range, outstanding seal integrity, and an easy peel. They are available in clear, white, and metallized formats.
About Toray Plastics
Toray Plastics (America), Inc., is a leading manufacturer of polyester, polypropylene, bio-based, and metallized films for flexible and rigid packaging, lidding, graphic, industrial, optical, and electronic applications. TPA is a subsidiary of Toray Industries, Inc., the world leader in synthetic fibers and textiles, carbon fibers, plastics, chemicals, pharmaceuticals, and high-performance films, which has annual sales exceeding US$19 billion.
Contact
Mary Gervais
E-Mail: mary.gervais@toraytpa.com
Phone: 401-667-2281
Source
Toray Plastic, press release, 2015-03-03.
Supplier
Share