Save the date: 29 – 30 September 2015, Haus der Technik, Essen, Germany
nova-Institute is proud to host the "4th Conference on Carbon Dioxide as Feedstock for Fuels, Chemistry and Polymers" on 29 – 30 September 2015 in Essen, Germany and invites interested stakeholders to register. More than 200 experts are expected to join Europe's largest event on Carbon Capture and Utilization (CCU) in 2015. The main focus of the conference topic is on technological breakthroughs for an efficient and low-cost utilization of CO2 as energy source, polymers and chemical building blocks.
Meet the leading players and experts from all over the world and be inspired by:
From The USA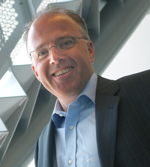 Joule Unlimited, a pioneer of CO2-to-Fuels. The company has developed a breakthrough photosynthetic technology that produces drop-in fuels such as ethanol or hydrocarbonates for diesel, jet fuels and gasoline in an efficient single-step conversion process using waste CO2. Since 2011 strategic partner of AUDI to accelerate the development and commercialization of CO2-neutral fuels.
Speaker: Kees van de Kerk (Director of Business Development)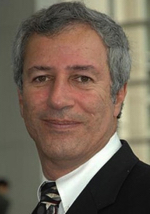 Joint Center for Artificial Photosynthesis (JCAP) is the largest research program dedicated to the development of an artificial solar-fuel generation technology in the USA. Scientists developed "artificial leaves" to replicate the natural process of photosynthesis that plants use to convert sunlight, water, and CO2 into oxygen and fuel in the form of carbohydrates, or sugars.
Speaker: Prof. Dr. Nathan Lewis (Scientific Director of JCAP, Project Co-Leader for the JCAP Light Capture and Conversion Project)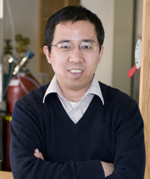 Boston College opened a new door to energy-harvesting artificial photosynthesis. Researchers achieved 'unassisted' water splitting using the abundant rust-like mineral and silicon to capture and store solar energy within hydrogen gas.
Speaker: Prof. Dunwei Wang (Associate Professor of Chemistry, Merkert Chemistry Center)
From Germany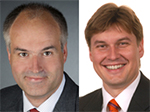 Covestro (formerly Bayer MaterialScience) uses carbon dioxide as a building block for premium plastics. The planned start of the production of CO2-based polyurethane in 2016 in Dormagen (Germany) is getting closer and the production line is currently under construction.
Speakers: Dr. Christoph Gürtler (Head of the Catalysis Program) & Dr. Jochen Norwig (Project Management EU Projects)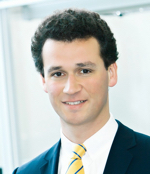 sunfire produces synthetic hydrocarbons such as synthetic kerosene, benzene and diesel (Power-to-Liquids) from CO2, water and green electricity on pilot scale.
Speaker: Christian von Olshausen (CTO)
From Iceland
Carbon Recycling International is a world leader in power-to-methanol technology: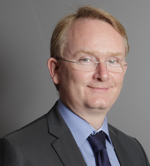 they produce methanol from carbon dioxide, hydrogen, and electricity for energy storage, fuel applications, and efficiency enhancement. The expanded plant in Svartsengi produces 4,000 tons of renewable methanol per year. Further renewable methanol plants are planned in Germany, Spain and Belgium.
Speaker: Benedikt Stefánsson (Director of Business Development)
From Israel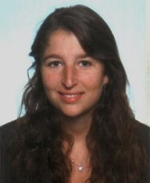 NewCO2Fuels has developed an innovative technology to convert CO2 – from industrial factories – and water into syngas to produce synthetic transportation fuels and chemicals.
Speaker: Julie Horn (Business Development Manager)
From The Netherlands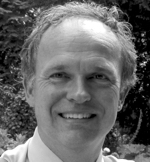 CarbonOrO has developed a technology for CO2 capture using low-temperature amine desorption and waste heat. The carbon capture low-temperature solution (~70°C) consists of amines, polymers and a number of solvents.
Speaker: Pieter Verberne (Founder and general manager, former general manager of energy at AkzoNobel and COO of energy exchange company APX)
From South Africa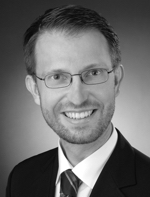 Council for Scientific and Industrial Research (CSIR) are investigating the potential of wind, solar and other renewable energies for Power-to-X in the South African process industries. The idea is to improve the national competitiveness in the global economy. The visionary concepts are presented for the first time in Europe.
Speaker: Prof. Dr. Tobias Bischof-Niemz (Centre Manager: Energy)
The programme and detailed information can be found at: http://co2-chemistry.eu/programme
Free Exhibition Booth!
Take the extraordinary opportunity to present your company and your innovative products at the conference with an exhibition booth! Only a two-days conference entrance ticket is needed. Detailed information here: www.co2-chemistry.eu/exhibitorinfo or please contact Mr. Dominik Vogt, +49 (0) 2233-4814-49, dominik.vogt@nova-institut.de
Call for poster
You are welcome to present your scientific work, projects and results in the field of carbon dioxide as a feedstock for fuels, chemistry and polymers! Please contact Ms. Barbara Dommermuth, +49 (0) 2233-4814-56, barbara.dommermuth@nova-institut.de
Conference Fee
The fee for participation is 790 EUR plus 19% VAT (including dinner buffet) for the two-days conference. For visitors of only one conference day please have a look here.
We thank our Premium Partner EnergieAgentur.NRW and all other partners for their support.
The conference is under the patronage of Ms. Svenja Schulze, Minister of Innovation, Science and Research of the German State of North Rhine-Westphalia.
We look forward to seeing you in Essen!
With best regards,
Your nova conference team
Source
nova-Institut GmbH, 2015-07-20.
Supplier
Bayer MaterialScience AG
Boston College
Carbon Recycling International (CRI)
CarbonOrO (Climate-KIC)
EnergieAgentur.NRW
Joint Center for Artificial Photosynthesis (JCAP)
Joule Unlimited, Inc.
Ministerium für Innovation, Wissenschaft und Forschung des Landes NRW
NewCO2Fuels
nova-Institut GmbH
South African Council for Scientific and Industrial Research (CSIR)
Sunfire GmbH

Share