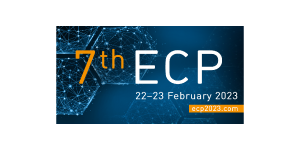 The ECP is a unique event which offers an efficient partnering with slots of 20 minutes b2b talks. At the ECP Start-ups and SMEs meet Corporates and Investors. 
The focus is on new products, services and technologies for the chemical industry and all its user industries to support the transformation of a more sustainable environment. The spotlight is therefore also on renewable materials and sustainability. The ECP will be rounded off by an additional program: Panels, Pitches, Exhibition & Networking.
 There will be two panels on the sustainable future of mobility and agriculture. A special pitch session on renewable carbon will also be represented. Since several startups have already successfully developed Carbon Capture technologies, the session will focus on capturing CO2 (biomass, recycling and CO2 emissions) for the chemical industry as well as solutions in the CCU industry.
The next industry speed dating event is coming up on 22 February 2023! 
Source
Supplier
ECP European Chemistry Partnering

Share