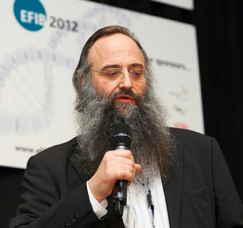 Michael Carus, managing director of the nova-Institut
A comprehensive analysis of hurdles carried out by nova-Institut shows that the RED (which will in future be associated with the FQD – Fuel Quality Directive 9870 – in the transport sector) is one of the main causes of the longstanding and systematic discrimination between material and energy uses. The RED hinders the development of material use and therefore that of the whole bio-based economy. Unfavorable framework conditions combined with high biomass prices and uncertain biomass supplies deter investors from putting money into bio-based chemistry and plastics – even though these would produce higher value and greater resource efficiency".
To say it is Michael Carus, physicist and managing director of the nova-Institut, the German private and independent Scientific Institute specialized in the bioeconomy, one of the most prestigious at the European level. In this interview with Il Bioeconomista, Carus uses the phrase "Misallocation of biomass" to define the effects of the RED (Renewable Energy Directive) …
… Full text: ilbioeconomista.com/2013/09/02/exclusive-interview-with-michael-carus-the-existing-political-framework-is-a-hurdle-for-the-bio-based-economy-in-europe/#more-1175
Tags: investments, food based biofuel, RED quota, transport quota, first-generation biofuels, renewable sources, agricultural feedstocks, sustainability, efficiency, USA, Brazil, Fuel Quality Directive 9870, bio-based chemistry
Source
Il Bioeconomista, 2013-09-02.
Supplier
BASF SE
DSM
European Commission
European Parliament
nova-Institut GmbH

Share