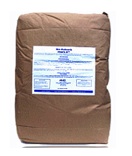 In last week's Bio-Based A-List, we looked at paraxylene, that clear plastic bottling material that is a tough see-through, barrier material. Not much gets through these little molecules. Here's something a little different – a material that absorbs the tough stuff, instead of keeping it out.
It's Bio-Aabsorb Micro N, from Aabaco. It soaks up up to one gallon of oil for every pound of absorbent material, and is filled with oil-eating microbes that will break down 98% of oil spills within weeks, instead of months.
… Full text: www.biofuelsdigest.com/biobased/2012/06/26/the-a-list-the-planet-friendly-power-picker-upper-bio-aabsorb-micro/

Tags: absorbents, oil eating microbes, degradation
Source
Biofuels Digest, 2012-06-26.
Supplier
Share