The Sustainable Packaging Coalition (SPC) has just announced the newest members of its Executive Committee, an advisory group elected from the broader membership. Jeffrey Fitzpatrick-Stilwell, Senior Manager, North America Sustainability, McDonald's Corporation; Walter Peterson, Manager, Packaging Innovation and Sustainability, Nestlé USA; and Joe Jankowski, Commercial Manager, Green Polyethylene, Braskem America have each been elected to serve a three-year term on the SPC Executive Committee.
Executive Committee members provide perspective and expertise on industry trends, act as ambassadors for the SPC, and provide strategic guidance on issues related to the SPC including its goals and activities. The SPC requires its Executive Committee to have a minimum number of representatives from each supply chain segment. Elections are held once a year in the fall and Executive Committee members serve three-year terms.
The three newly-elected members bring the SPC Executive Committee to its full complement following the term expirations of Amy Duquette, Sustainability Project Manager, HAVI; Chris Mitchell, Commercial Vice President – Americas, Futamura; and Julie Zaniewski, Packaging Sustainability Manager, Unilever.
"We would like to express our tremendous gratitude to Amy, Chris, and Julie for their three years of service on our Executive Committee and the contributions they have made", said Nina Goodrich, Executive Director of GreenBlue and Director of the Sustainable Packaging Coalition. "We warmly welcome Jeffrey, Joe, and Walter to the Executive Committee, and we look forward to having their valuable expertise and perspectives as we continue to grow and strengthen our work to make packaging more sustainable."
Jeffrey Fitzpatrick-Stilwell
"McDonald's believes in collaborative, multi-stakeholder approaches to solving common issues and having the privilege to participate on the SPC Executive Committee provides us with an incredible opportunity to work together with like-minded organization to make real progress in advancing sustainable packaging."
Walter Peterson
"Thank you colleagues for electing me to the SPC Executive Committee. I look forward to joining the team of sustainability professionals."
Joseph Jankowski
"I am honored to be selected to serve on the SPC Executive Committee, and to help advance its vision for a more sustainable future for packaging.   At Braskem, we share this vision. I look forward to leveraging my deep commitment to a greener future to advance the SPC's initiatives around the world."
Other SPC Executive Committee Members: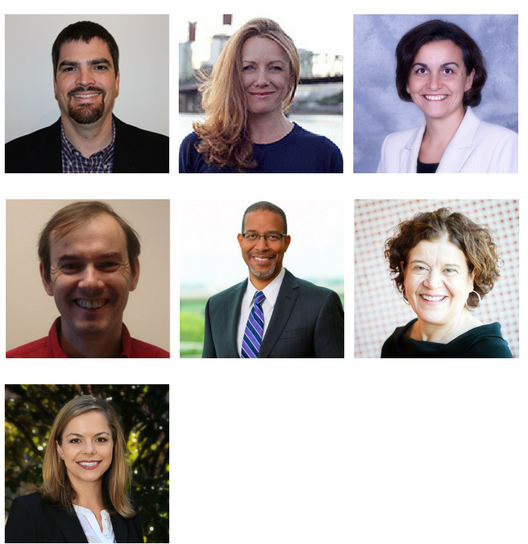 Author
Anne Elsea
Source
Sustainable Packaging, press release, 2017-11-27.
Supplier
Braskem
McDonald's Corp.
Nestlé
Sustainable Packaging Coalition
Unilever

Share