Especially in t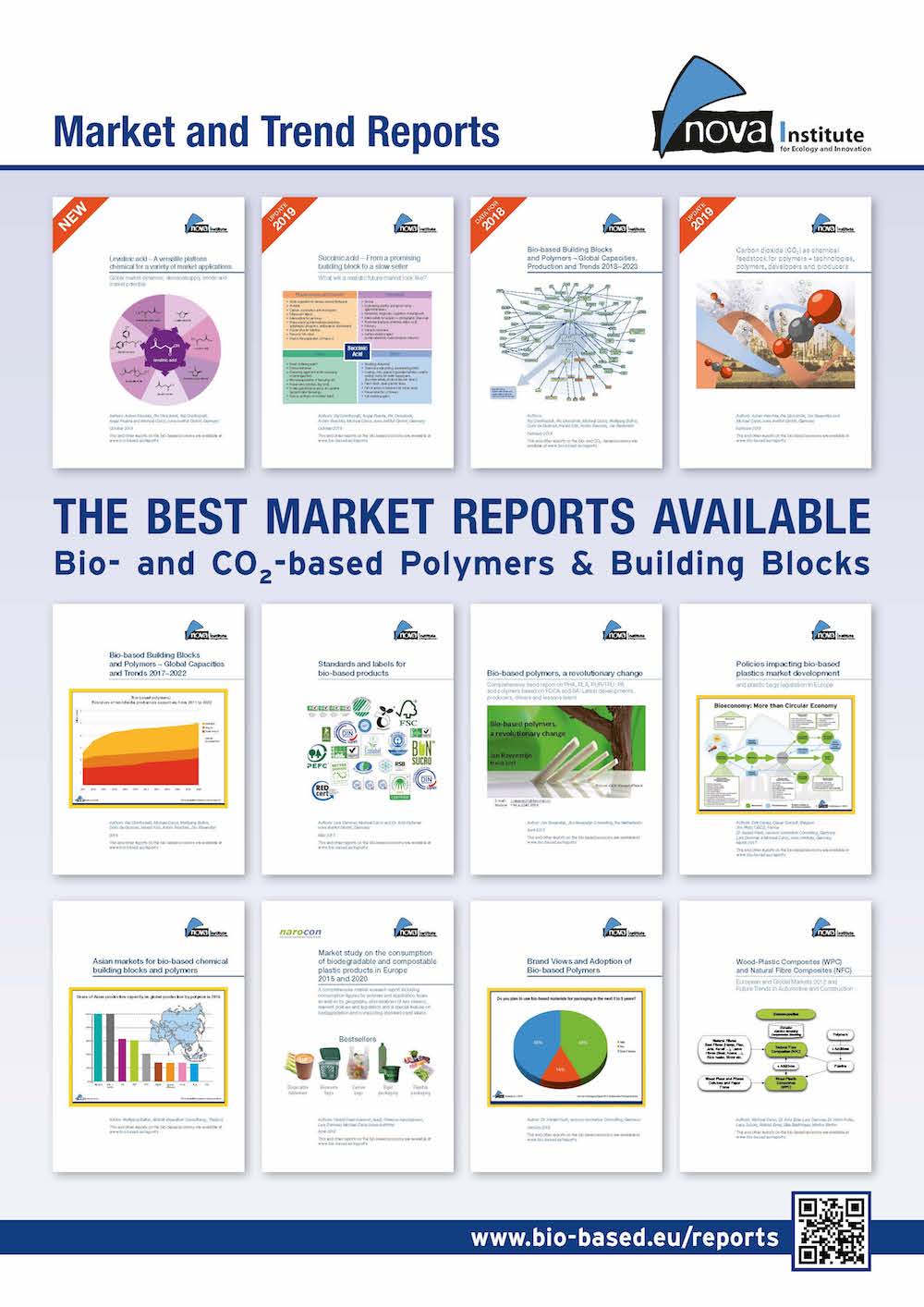 imes of crisis it is important to know the latest market data and trends. For years, nova-Institute in cooperation with the international biopolymer expert group and other experts has been publishing world leading market reports on the bio-based economy. These include market reports on several bio-based building blocks and polymers, as well as on CO2-based polymers.
The latest market report by Doris de Guzman, Tecnon OrbiChem's "Commercialisation updates on bio-based building blocks" has just been updated to include the immediate effects of the corona crisis.
But times of crisis are not only times when solid and up-to-date information is of great importance, but also times when budgets are tight.
Therefore, the nova-Institute has decided to offer all market and trend reports at a 30% discount. You can use the offer until the end of August, from then on, the normal prices apply again. Please find all market reports here: www.bio-based.eu/reports/ – summaries and the table of contents are always available free of charge.
Please enter the discount code: Summer2020 valid until the end of August to automatically receive a discount of 30%.
Source
Supplier
nova-Institut GmbH
Tecnon OrbiChem

Share