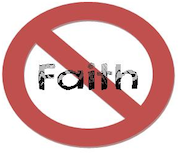 There's been an awful lot of coverage of what analysts term "early-stage multiple compression" among renewables stocks, of late. That's analyst-speak for situations where prices are in free-fall even when the fundamentals such as discounted cash flow, earnings and revenues are not.
On the other hand, perceptions of a sector in a retreat that has something in common with Napoleon's withdrawal from Russia – well, those may be perceptions rather than realities, especially for investors who took a balanced approach to investing in the renewables sector.
…Full text: www.biofuelsdigest.com/biobased/2012/11/07/story-stock-syndrome-biobased-companies-fight-investor-disbelief/
Tags: scale-up, risk-averse market, shareholders, EBITDA, cash loss, cash burn, 2013 Renewable Volume Obligation, downward drift, biomaterials, capacity reduction, renewables investors
Source
BiofuelsDigest, 2012-11-07.
Supplier
Amyris
Cargill, Inc.
Cowen & Company
DSM
Edeniq
Gevo Inc.
KiOR, Inc.
Metabolix
Pacific Ethanol
Renewable Energy Group (REG)
Tate & Lyle
TerraVia
Tortuga
Total

Share