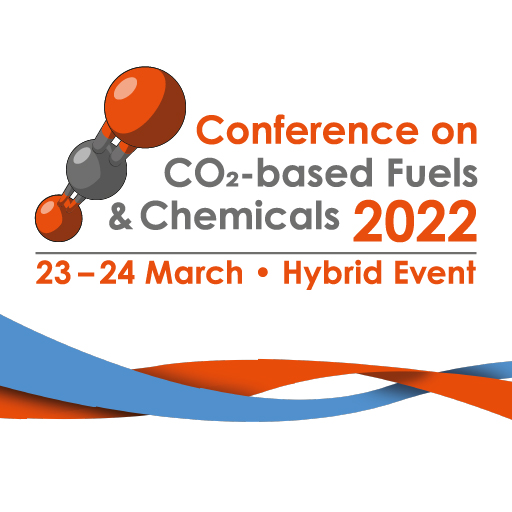 The "Conference on CO2-based Fuels and Chemicals" (www.co2-chemistry.eu) is one of the most established CCU conferences worldwide and has developed into a unique meeting and networking place for the entire Carbon Capture & Utilisation (CCU) and Power-to-X industry and its customers.
More than 200 leading international experts in CO2 capture and utilisation and 20 exhibitors are expected to attend the conference. In 2022 the first day will focus on green hydrogen production, carbon capture and CO2-based transport and aviation fuels, the second especially on CO2-based bulk and fine chemicals. CCU technologies are essential to meet the future demand for carbon from renewable sources.
CCU is one essential pillar for the supply of renewable carbon besides biomass and recycling. The transition to direct CO2 utilisation as one alternative carbon source is needed to substitute fossil feedstock sources, to fight climate change and to shift towards sustainable and climate-friendly production and consumption. For providing the full benefits of CCU technologies the use of renewable energy is indispensable. Especially the supply of renewable energy and green hydrogen is crucial for the production of CO2-based transportation and aviation fuels, bulk and fine chemicals.
Focus of the conference:
Strategy & Policy
Green Hydrogen Production
Carbon Capture Technologies
Carbon Utilisation (Power-to-X): Fuels for Transport and Aviation, Building Blocks, Bulk and Fine Chemicals, Advanced Technologies / Artificial Photosynthesispa
Important deadlines:
Call for Abstracts: 30 November 2021
Call for Innovations: 15 January 2022
Call for Posters: 31 January 2022
All information here.
Source
Supplier
Share
Renewable Carbon News – Daily Newsletter
Subscribe to our daily email newsletter – the world's leading newsletter on renewable materials and chemicals