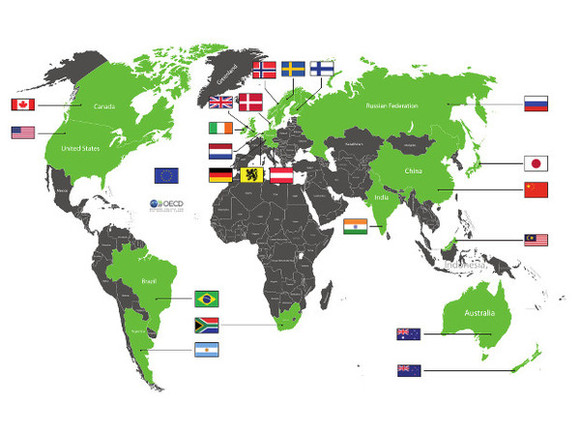 The leading industrialized nations have all positioned themselves in the bioeconomy in the past five years. Politically, the bioeconomy is not only associated with ecologic transition, but also with economic opportunities. This is the finding of a study, presented by the co-chair of the Bioeconomy Council of the German Federal Government, Prof. Joachim von Braun, at the occasion of the GFFA (Global Forum on Food and Agriculture) on January 15 in Berlin.
"Globally the number and the scope of political measures promoting the bioeconomy has increased strongly in the past few years. The G7 should now systematically compare notes about their strategies to move forward together", noted Prof. von Braun. Whereas Germany, the USA and Japan steer the development of the bioeconomy with comprehensive public support programmes, Italy and Canada choose a more pragmatic path and let industry lead the way. The UK aims to build on its competencies in life sciences to politically encourage the development of high-value industrial and services sectors. Besides comprehensive R&D funding, France stimulates the development of a biobased chemistry andc energy sector by improving the framework conditions (incl. legal initiatives and labelling schemes).
The inclusion of the bioeconomy in comprehensive EU framework programmes (FP7, Horizon 2020) also resulted in the development of federal bioeconomy strategies and programmes in a number of EU member states beyond the G7. "It is good to learn that the leading industry nations acknowledge the strategic significance of the bio-economy. However most of the G7 member initiatives and programmes are internationally uncoordinated and focus on their national territories. In order to fully exploit the potential of the bioeconomy, we need intensified international cooperation." said council cochair Prof. Christine Lang.
More Information
– Study 'Bioeconomy Policy – Bioeconomy Policy Synopsis and Analysis of Strategies in the G7'
Source
Bioökonomierat, Pressemitteilung, 2015-01-15.
Supplier
Bioökonomierat
Council of the European Union
European Union
Global Forum for Food and Agriculture

Share