We've got some great news: fruit jerky will now be available in 100% home compostable packaging – the first of its kind in the UK!
Our new innovative packaging, developed by Israeli start-up TIPA, is just as durable and impermeable as ordinary plastic – but it biologically decomposes within just 180 days and becomes a fertiliser for soil, behaving similarly to an orange peel.


In tests run by TIPA's labs to simulate home composting conditions, the new Snact packaging decomposed in just 24 weeks. Most commonly available food packaging today is non-recyclable, so this innovation marks a significant step to reduce the unsustainable volume of plastic waste currently generated by the industry.
Since our inception we've been trying to come up with a way to package our products sustainably. We launched our previous packaging in November last year with traditional plastic because we struggled to find an environmentally-friendly option that was food safe and had the functional properties required. Our customers – Snactivists – wanted to see us leave plastic packaging behind and now we have the perfect solution to do this. This development will ensure our packaging matches the ethos of the company: promoting sustainability and tackling the causes of waste – now reducing packaging waste as well as food waste. It is a big step in making our business sustainable in every way.
We've changed the design on the new packs a bit to reflect how proud and excited we were of the move to a fully compostable material – we hope you like the new look! They will start appearing in our retail outlets online and across the UK gradually as we still have some ofthe older kind that need to be munched through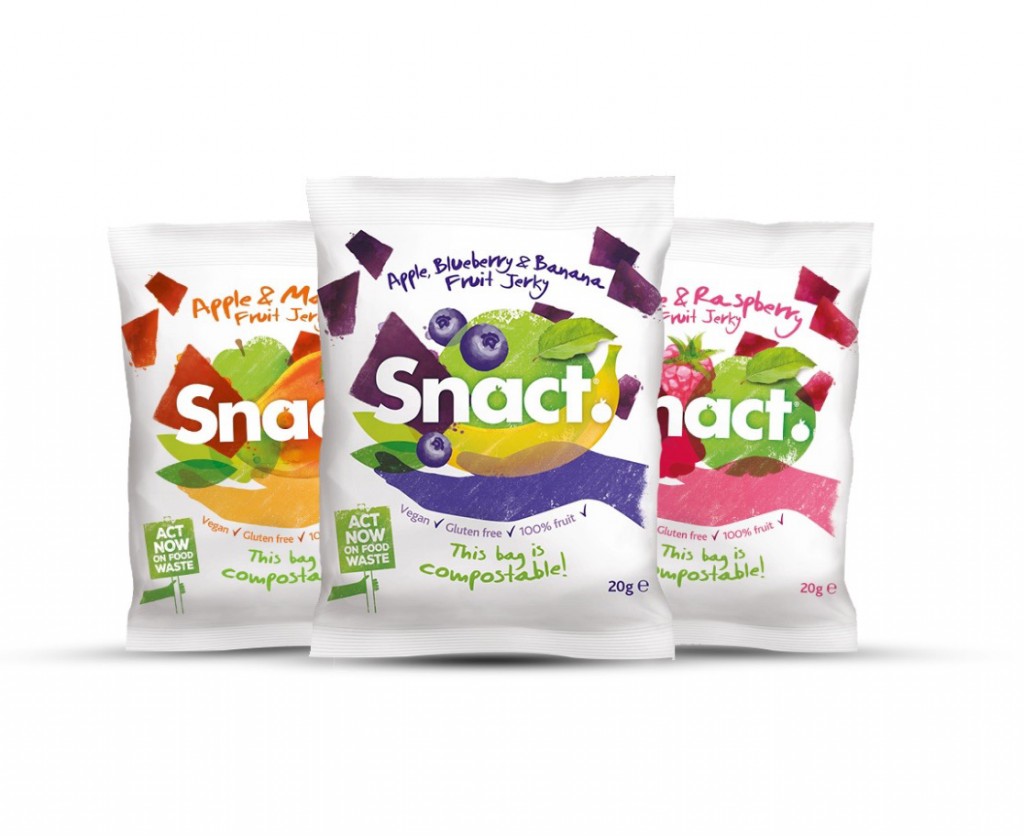 Our packs are TIPA's first collaboration on the UK market. CEO and Co-Founder of TIPA, Daphna Nissenbaum, said that a brand like Snact, "a worthy brand in the fight against food waste", was a natural fit for the partnership:
"We know that many consumers would prefer to treat their food packaging as a natural part of their kitchen waste. Over 9.6 million tonnes of plastic waste is sent to landfill every year in Europe and something has to change. At TIPA, we have the solution that will be a game-changer for the industry. We look forward to the beginning of a new era in packaging where for the first time, viable end of life solutions are available on the market."
We hope that TIPA will partner with many more brands to create a shift in the industry and tackle plastic waste in a big way! Read more about their compostable solutions here.
Source
TIPA, press release, 2016-09-26.
Supplier
Share