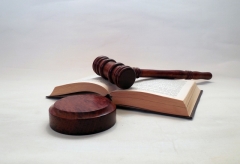 A proposed ban on oxo-degradable plastics was attacked in the European Parliament on 27th March 2019 by British MEP, Stuart Agnew. He said: "Parliament has not been made aware that if we accept the reference to oxo-degradable plastics in Article 5 we would be evading the European Union's own rules for banning substances. These are set out in Articles 68-73 of the REACH Regulation, and we cannot just ignore them."
"The Commission has acted under Article 69 to request the European Chemicals Agency (ECHA) to study oxo-degradable plastics because the Commission thought that they created microplastics. ECHA have not completed their study but they did advise on 30th October – ten months into the study – that they were not convinced that microplastics are formed."
"If, and only if, ECHA were to recommend a restriction, it would have to be considered by two committees under Articles 70 and 71, and there would have to be a public consultation, before any restriction could be implemented. None of this has been done. The reference to oxo-degradable plastic must therefore be removed from Art 5 before the Directive is published in the Official Journal."
The Chairman of the OPA welcomed this speech, saying that 'the EU is rushing to ban a technology without waiting for the advice of the European Chemicals Agency (ECHA), so as to pass the directive into law before the EU Parliament dissolves for elections on 18th April'.
"This is serious maladministration and the industry will take the case to the European Court of Justice if necessary."
We consulted a leading expert on EU law today.
ECHA has made no findings against oxo-biodegradable plastics, but the OPA is concerned in case people should think that this legislation applies to oxo-biodegradable plastics.
Source
Bioplastics MAGAZINE, 2019-03-29.
Supplier
European Chemicals Agency (ECHA)
European Commission
European Parliament

Share