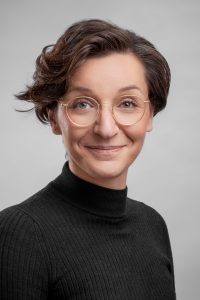 Dušica is a new bee in the nova-hive which she joined in 2021. As part of nova`s dissemination and communication team she supports the effective dissemination and publication of project results as well as press activities and the organization of nova conferences.
Background and expertise
Dušica has a Master's Degree in Economic Sciences, where she focussed on environmental innovation, circular economy and motivation psychology, mainly researching variables influencing and shaping consumer behaviour towards environmental innovation and green products. In her previous positions, she was committed to the development of cradle-to-cradle strategies, and innovative consumption models and supported international raw material projects all over the globe.
When she is not supporting nova's dissemination activities, Dušica works as an editor for artistic and scientific publications. Since 2008, she is also a part of the Soundtrack Cologne team, where she curates video art for the See the Sound Festival, exploring the interaction of image, music and sound art. She prefers a nomadic lifestyle and travels frequently for long periods, among others from Canada to Antarctica and back.
Source
nova-Institut GmbH, 2022-05-03.
Supplier
Share
Renewable Carbon News – Daily Newsletter
Subscribe to our daily email newsletter – the world's leading newsletter on renewable materials and chemicals