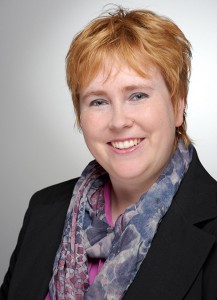 Stefanie Clermont is nova-Institute's Chief Financial Officer. She completed her training as an assistant tax consultant in 2007 followed by a three years' study earning her B.A. double degree in International Business in Aachen, Germany and in Finance and Business in Dundee, Scotland. Afterwards she worked as an audit and tax assistant for three and a half years before she joined nova-Institute in January 2014.
Tasks at nova-Institute
Stefanie Clermont leads the accounting department. She is responsible for internal reporting, risk and liquidity monitoring as well as financial forecasting. Furthermore, she maintains relations with tax advisors, auditors and government agencies ensuring that record keeping meets the legal requirements. As a former tax assistant she also gives advice relating to taxes, especially value added tax.
With regard to national and international projects, she deals with all financial aspects including pre-calculations, financial applications and financial reporting. At the moment Stefanie financially supervises 18 projects within the national programmes, FP7 programme and Horizon2020 programme.
Besides her financial tasks she also handles administrative duties for human resources including employment contracts, work certificates as well as supervision and counsel about issues pertaining to the rights and duties of staff.
Source
nova-Institut GmbH, 2016-07-05.
Supplier
Share