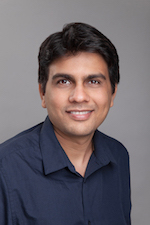 Raj joined nova in January 2017. At nova he works as consulting analyst for chemicals and polymers in the department Markets & Technology. He is responsible for analyzing market opportunities, price forecasts and competitive intelligence. In this field his clients range from investment to energy, agriculture, chemical and bio-technological companies worldwide.
Background and expertise:
He has Masters in Chemical and Process Engineering from Ott-von-Guericke Universität, Magdeburg, Germany. He has extended work experience in market research and technology analysis. His interests are mainly in addressing the bio-based chemical and polymer markets, for the entire value chain from feedstocks to the end user industry. In the past he worked for market research companies like IHS, Kline and Frost & Sullivan in India. Their he was mainly responsible for single client studies for petrochemicals, specialty chemicals and polymers conducting competitive analysis, manufacturing economics, pricing and margin analysis, opportunity analysis and market analysis.
Source
Supplier
Share