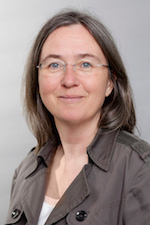 Jutta joined the nova-team in 2009, first as a free-lancer, then in a permanent position. She is the networker around conferences of the nova-Institute (- and beyond) and arranges partnerships and media partnerships in the different fields of activity of nova-Institute. Jutta is also first contact for press questions and supports journalists at the conferences on-site. Within the scope of her activities she supports the dissemination activities and general communication services of the nova-institute – internally and towards the outside community.
Background and expertise
Jutta holds a master's degree in humanities from the University of Cologne. Before joining the nova-Institute, she worked in various subject areas for a number of different media in Germany and abroad (mainly radio and television) and as a teacher and media trainer for pupils. Since her studies she likes to travel and has discovered her passion for literature and culture of different countries.
Source
nova-Institute, press release, 2020-01-29.
Supplier
Share