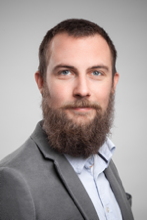 Francesco joined the nova-Institut team in January 2020 as staff scientist. With his background in agriculture, biotechnology and bio-based sciences, he supports the nova-Institute in the fields of Life Cycle Assessments of bio-based chemicals/materials and processes, feedstock assessment and other sustainability assessment methodologies. In this context he is currently involved in various European projects on bio-based economy (Horizon 2020).
Background and expertise
He finished his bachelor degree at the University of Milan (Italy) in agricultural sciences, then continuing his academic path in bio-based sciences at the University of Wageningen (The Netherlands). In the course of his master's studies he also obtained a qualification (minor degree) in Sea agriculture in the bio-based transition, focused on the role of macro-algae cultivation in open sea systems.
Source
Share