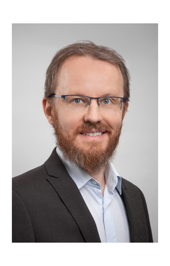 Dominik Vogt works in the area of project and conference management at nova-Institute since 2005, in 2013 he became Head of the conference team. He is in charge of staff planning, public relations, web content, speaker support and realization of conferences in general. Another focus of his work was dissemination activities within international EU projects.
Dominik Vogt and his team are organising the annual International Conference on Cellulose Fibres (www.cellulose-fibres.eu), the Conference on CO2-based Fuels and Chemicals (www.co2-chemistry.eu) and the Renewable Materials Conference (www.renewable-materials.eu) as well as countless workshops and smaller events.
Dominik Vogt was executive manager of European Industrial Hemp Association (EIHA) from 2008 until mid of 2020 (as the nova-Institute is no longer executive office of the EIHA since mid 2020) and key contact person for all EIHA related issues. As such, he knows a thing or two about industrial hemp and other natural fibres.
Source
Share
Renewable Carbon News – Daily Newsletter
Subscribe to our daily email newsletter – the world's leading newsletter on renewable materials and chemicals