According to Market Analyst, the Global Bioplastics Market is expected to grow at an impressive Compound Annual Growth Rate (CAGR) from 2019 to 2023. The market size of the Bioplastics will reach 3900 million $ by 2023, from 2960 million in 2018.
Bioplastics comprises of the class of plastics made from plant sources such as sugarcane, sweet potato, hemp oil, corn starch, and soybean oil rather than petroleum. The use of bioplastics reduces the consumption of petroleum feedstock's and is preferred by consumers across the world as it is organic.
Some of the significant factors driving the growth of the Global Bioplastics Market are the eco-friendly properties, availability of renewable feedstocks, and favorable government policies enable manufacturers to adopt bio-based plastics. Increase in adoption of biodegradable products and improvement in scope of bioplastics across end-user industries drive the growth of the bioplastics market.
The bioplastics market according to product type is segmented into biodegradable and non-biodegradable bioplastics. Biodegradable plastic is further segmented into polylactic acid (PLA), polyhydroxyalkanoate (PHA), biodegradable starch blends, biodegradable polyesters, and others (biodegradable cellulose esters). The non-biodegradable plastic segment is divided into Bio-PA, Bio-PET, Bio-PE, and others such as Bio-PC, Bio-TPE, Bio-PUR, and epoxies.
Regionally, Asia Pacific drives the demand for bioplastics on account of a vast number of plant and animal feedstocks. Europe has a limited number of crude oil reserves and petroleum feedstocks and thus this region is dependent on alternatives to conventional plastics. The Market is segmented and projected on the basis of major key player's: 1 Braskem, 2 NatureWorks, 3 Novamont, 4 BASF, 5 Corbion, 6 PSM, 7 DuPont, 8 Arkema, 9 Kingfa, 10 FKuR.
In enim justo, rhoncus ut, imperdiet a, venenatis vitae, justo. Nullam dictum felis eu pede mollis pretium. Integer tincidunt. Cras dapibus. Vivamus elementum semper nisi. Aenean vulputate eleifend tellus. Aenean leo ligula, porttitor eu, consequat vitae, eleifend ac, enim. Aliquam lorem ante, dapibus in, viverra quis, feugiat a, tellus. Phasellus viverra nulla ut metus varius laoreet.
Powered by: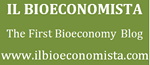 Source
Supplier
Arkema
BASF SE
Braskem
Corbion
DuPont
FKuR Kunststoff GmbH
Il Bioeconomista
Kingfa Sci & Tech
NatureWorks LLC
Novamont S.p.A.

Share