Research and Markets has added a new report to its offering entitled "Global Isosorbide Market 2017-2021 – Growing Significance for Environment-Friendly Polymers. The report predicts growth at a CAGR of 8.76% during the period 2017-2021".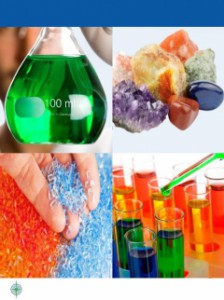 The report, "Global Isosorbide Market 2017-2021", has been prepared based on an in-depth market analysis with inputs from industry experts. The report covers the market landscape and its growth prospects over the coming years. The report also includes a discussion of the key vendors operating in this market. To calculate the market size, the report considers the retail selling price as the average selling price of the product.
The latest trend gaining momentum in the market is isosorbide's growing significance for environment-friendly polymers. Polymers derived from petroleum-based products are used in a number of applications. However, environmental concerns, rising health awareness, and increasing demand for biodegradable products are causing vendors to examine the possibilities of replacing petroleum-derived polymers with biobased polymers.
What is isosorbide? It's a heterocyclic compound with the chemical formula C6H10O4 and is available in the form of a white solid. Isosorbide is primarily derived from glucose and sorbitol, which is a simple sugar obtained from the enzymatic hydrolysis of starch, and is available in two isomeric forms, namely, isoidide and isomannide. Isosorbide is classified under the diols family due to the presence of two alcoholic (OH) groups in its chemical structure. Isosorbide is non-toxic in nature and is also environment-friendly as it is produced from raw materials such as starch (maize, rice, wheat, husk, and other crops contain a rich source of starch). Isosorbide is primarily used in bio-based polymers and pharmaceuticals.
An interesting application for isosorbide is as a replacement for the controversial compound BPA, a key monomer in polycarbonate and epoxy resins. Resins and polymers had the highest end-user market share of 46.85% in the global isosorbide market in 2016 and were the key drivers for this market.
However, the report also notes that one of the major factors hindering the growth of this market is the high cost of manufacturing.
The report identifies the following key market trends: the growing significance for environmentally-friendly polymers; growing demand from pharmaceuticals and from the additives industry.
Key vendors are:
Archer Daniels Midland
Jinan Hongbaifeng Industry & Trade
Mitsubishi Chemical Holdings
Novaphene
Roquette
Other prominent vendors include:
Alfa Aesar
Ecogreen Oleochemicals
J&K Scientific
JP Laboratories
Linyi Shengxin Pharmaceutical R&D
MERYER
Par Pharmaceutical
SK Chemicals
TCI (Shanghai) Development
Source
Bioplastics MAGAZINE, 2017-11-21.
Supplier
Archer Daniels Midland Company (ADM)
Mitsubishi Chemical
Research and Markets
Roquette

Share