Neste is committed to combating climate change and reducing climate emissions both globally and locally. To support this, the company has three climate commitments, which cover the reduction of greenhouse gas emissions from its own production*, the emission intensity of the use of products sold by Neste** and the reduction of customers' emissions with Neste's renewable and circular solutions.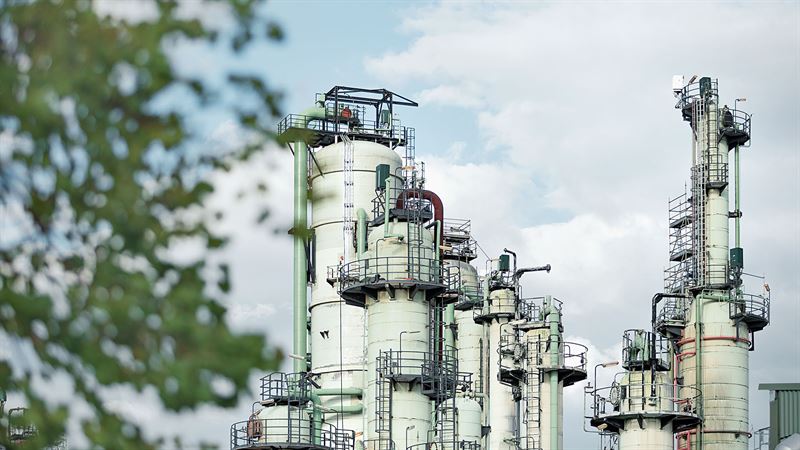 As part of these climate commitments, Neste aims for 100% renewable electricity use globally by 2023. In order to proceed with the target and in addition to the new hydropower agreement, Neste has increased the use of renewable electricity at its Porvoo refinery in Finland with wind power and has agreed on wind power deliveries with its partners Statkraft, Ilmatar and Fortum.
Thanks to the new hydropower agreement, Neste will achieve its renewable electricity target in Finland already in 2022. The transition to renewable electricity has also progressed in other Neste's production sites according to plan. For example, about 75% of the electricity used in the Rotterdam refinery in 2021 has been renewable electricity certified with Guarantees of Origin.
"We aim to make the Porvoo refinery the most sustainable refinery in Europe by 2030 and reach carbon neutral production by 2035. We will achieve these ambitious targets by reducing greenhouse gas emissions from production and using renewable electricity, for instance. Thanks to the hydropower agreement we have signed, we will reach an important milestone at the beginning of 2022 as our Porvoo refinery and operations in Naantali will use 100% renewable electricity. We will continue to work actively to achieve carbon neutrality," says Markku Korvenranta, Executive Vice President, Oil Products at Neste.
The total annual volume of the hydropower agreement with Vattenfall is 800 GWh of renewable electricity purchased with Guarantees of Origin, which corresponds to some 67% of the electricity consumption at Neste's sites in Porvoo and Naantali. The transition to fully renewable electricity will reduce Neste's indirect greenhouse gas emissions*** of its electricity purchases for its sites in Porvoo and Naantali to zero.
About Neste
Neste (NESTE, Nasdaq Helsinki) creates solutions for combating climate change and accelerating a shift to a circular economy. We refine waste, residues and innovative raw materials into renewable fuels and sustainable feedstock for plastics and other materials. We are the world's leading producer of renewable diesel and sustainable aviation fuel, developing chemical recycling to combat the plastic waste challenge. We aim at helping customers to reduce greenhouse gas emissions with our renewable and circular solutions by at least 20 million tons annually by 2030. As a technologically advanced refiner of high-quality oil products with a commitment to reach carbon-neutral production by 2035, we are also introducing renewable and recycled raw materials such as waste plastic as refinery raw materials. We have consistently been included in the Dow Jones Sustainability Indices and the Global 100 list of the world's most sustainable companies. In 2020, Neste's revenue stood at EUR 11.8 billion, with 94% of the company's comparable operating profit coming from renewable products.
Source
Neste Corporation, press release, 2021-12-22.
Supplier
Fortum Corporation
Ilmatar
Neste Corporation
Silva Green Fuel AS (Statkraft)
Vattenfall

Share