Neste and Ravago aim to establish a joint venture to build an industrial facility for chemical recycling in North Sea Port in Vlissingen, the Netherlands. The facility is intended to be the starting point of joint global chemical recycling (often also called "advanced recycling") activities, built upon the advancement of the thermochemical liquefaction technology of US-based Alterra Energy, an innovative chemical recycling technology company. With this, Neste, the world's leading producer of renewable diesel, sustainable aviation fuel, and drop-in renewable feedstocks and solutions for the polymers & chemicals industry, and Ravago, the world's leading distributor and recycler of polymers, plan to demonstrate and advance the commercialization of chemical recycling. The transaction is awaiting for and subject to regulatory approval.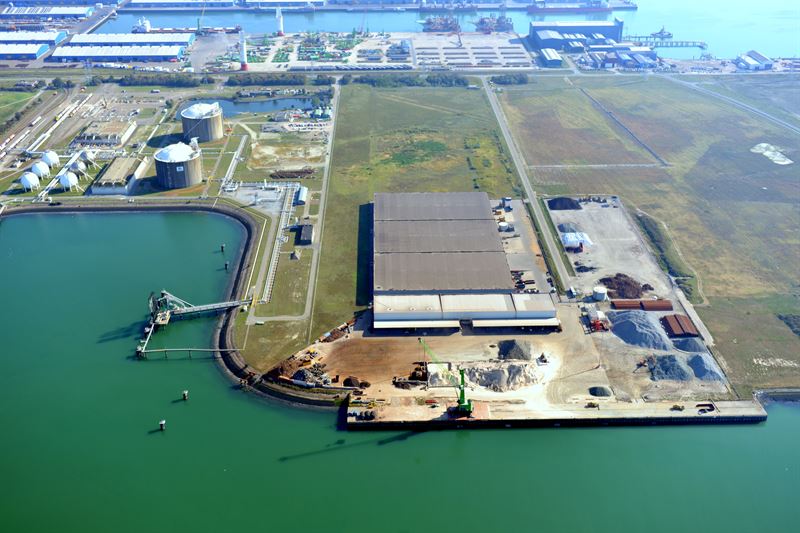 Combining expertise along the value chain
This strategic partnership combines Ravago's expertise in the mechanical preparation of plastic waste, Alterra Energy's proprietary liquefaction technology, and Neste's expertise in the processing of hydrocarbons. Neste and Ravago are aiming for a first industrial chemical recycling site in North Sea Port in Vlissingen with an annual processing capacity of about 55,000 tons of mixed plastic waste, corresponding to the plastic packaging waste generated by some 1.7 million average EU citizens* per year. The long-term aspiration of the partners is to significantly increase the processing capacity on a global scale and continuously develop the joint venture into a global leader for chemical recycling of mixed plastic waste.
"We are truly excited about the progress of our joint project work. By fixing the investment location and scope, we are again one step closer to turning our dream into reality," says Theo Roussis, CEO at Ravago. "Together with Neste, we have the necessary ingredients for a successful recipe to create scalable solutions, converting non-recyclable waste streams into valuable end products."
"Chemical recycling has been a promising technology to accelerate the creation of a circular economy for quite a while," says Mercedes Alonso, Executive Vice President, Renewable Polymers and Chemicals at Neste. "Now, it is time to take it to the next level and turn the promise into an industrial solution. By combining the expertise of Ravago and Neste, we have the means to rapidly implement the technology to start production at commercial scale. With joint and dedicated efforts, we can bring together the know-how along the entire value chain to turn waste into valuable resources. Our ambition is clear: to be a global leader in renewable and circular solutions."
Logical next step in cooperation between Ravago and Neste
This targeted investment is the consistent continuation of the fast-paced progress in the cooperation between the partners. In 2019, Neste and Ravago set a joint target to reach the capacity to process over 200,000 tons of mixed waste plastic per year by 2030. Ever since, the companies have evaluated technologies, the raw material market, and built joint business cases to develop chemical recycling capacities. Already in 2020, Neste also successfully conducted the first of several industrial trial runs with liquefied waste plastic at its oil refinery in Finland.
*) The average EU citizen generated 33kg of plastic packaging waste in 2018. Source: Eurostat.
About Neste
Neste (NESTE, Nasdaq Helsinki) creates solutions for combating climate change and accelerating a shift to a circular economy. We refine waste, residues and innovative raw materials into renewable fuels and sustainable feedstock for plastics and other materials. We are the world's leading producer of renewable diesel and sustainable aviation fuel, developing chemical recycling to combat the plastic waste challenge. We aim at helping customers to reduce greenhouse gas emissions with our renewable and circular solutions by at least 20 million tons annually by 2030. As a technologically advanced refiner of high-quality oil products with a commitment to reach carbon-neutral production by 2035, we are also introducing renewable and recycled raw materials such as waste plastic as refinery raw materials. We have consistently been included in the Dow Jones Sustainability Indices and the Global 100 list of the world's most sustainable companies. In 2020, Neste's revenue stood at EUR 11.8 billion, with 94% of the company's comparable operating profit coming from renewable products.
About Ravago
Since its foundation in 1961 by Raf Van Gorp, Ravago has been a family-owned, global service provider to the chemical industry. As distributor of polymers and chemicals, logistics service provider and manufacturer of polymers, chemicals and construction materials, we serve nearly 50,000 customers with multiple products and services. Recycling has been our legacy and core since our inception: nowadays, we mechanically recycle over 300,000 metric tons of polymer waste annually with the goal of tripling this volume over the coming 10 years. Our growth has been possible thanks to the 8,000 employees that make up our family, and the values we represent: entrepreneurship, humility, human focus and professionalism.
Source
Neste, press release, 2021-10-20.
Supplier
Alterra Energy
Neste Corporation
Ravago Recycling Group

Share