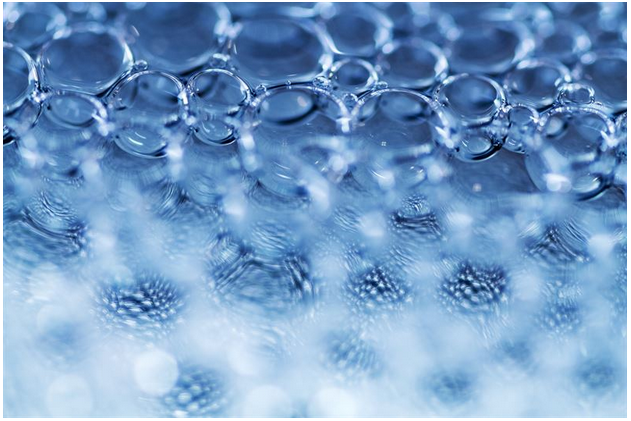 Neste, the world's leading provider of sustainable renewable diesel and an expert in delivering drop-in renewable chemical solutions, and Clariant, a world leader in specialty chemicals, have signed an agreement for a new partnership to join forces in developing and making new sustainable material solutions accessible to a variety of industries.
In the first phase of the partnership, companies will start replacing fossil-based ethylene and propylene used in Clariant's top-quality hot-melt adhesives, with monomers derived from renewable feedstock. This is enabled by turning Neste's renewable hydrocarbons – produced 100% from renewable raw materials, such as waste and residue fats and oils as well as vegetable oils – into ethylene and propylene for Clariant's products.
In a later phase, the companies will also develop other sustainable additive solutions derived from renewable raw materials for plastics and coatings applications. This will enable the two companies to help various sustainability-focused brand owners – such as those producing furniture, sporting goods, hygiene products, electronics, and automotives – to increase their bio-based offering while also reducing crude oil dependency and climate emissions.
"We are proud to join forces with Clariant, one of the most innovative players in the specialty chemicals industry. Collaboration marks an essential step forward in Neste's quest to become a preferred partner as a provider of sustainable chemicals solutions for forerunner brands", says Peter Vanacker, President & CEO from Neste.
"Combining Clariant's in-depth knowhow in the varying applications of adhesives, plastics, and coatings, with Neste's extensive knowledge and experience in working with bio-based materials to produce a variety of drop-in renewable solutions, enables both companies to develop their sustainable material offering to provide maximum added value not only to sustainable brands in varying industries but also to their customers," Vanacker adds.
"For the society, our environment, and future generations, it is our responsibility to improve sustainability performance and reduce our carbon footprint and dependency on crude oil. As a result of Clariant's partnership with Neste, we can progress our goal to become a true sustainable solution provider in the additive market, offering our customers products and solutions that can make a positive contribution towards their targets and enhance end applications," continues Gloria Glang, Vice President, Head of Global Advanced Surface Solutions Business at Clariant.
About Neste
Neste (NESTE, Nasdaq Helsinki) creates sustainable solutions for transport, business, and consumer needs. Our wide range of renewable products enable our customers to reduce climate emissions. We are the world's largest producer of renewable diesel refined from waste and residues, introducing renewable solutions also to the aviation and plastics industries. We are also a technologically advanced refiner of high-quality oil products. We want to be a reliable partner with widely valued expertise, research, and sustainable operations. In 2017, Neste's revenue stood at EUR 13.2 billion. In 2018, Neste placed 2nd on the Global 100 list of the most sustainable companies in the world. Read more: neste.com
About Clariant
Clariant is a globally leading specialty chemicals company, based in Muttenz near Basel/Switzerland. On 31 December 2017 the company employed a total workforce of 18,135. In the financial year 2017, Clariant recorded sales of CHF 6.377 billion for its continuing businesses. The company reports in four business areas: Care Chemicals, Catalysis, Natural Resources, and Plastics & Coatings. Clariant's corporate strategy is based on five pillars: focus on innovation and R&D, add value with sustainability, reposition portfolio, intensify growth, and increase profitability.
Source
Neste, press release, 2018-11-06.
Supplier
Clariant International AG
Neste Corporation

Share