Developers test natural rubber from dandelions for anti-vibration technology
Shorter transport routes and greater independence from market fluctuations
Series production in five to ten years realistic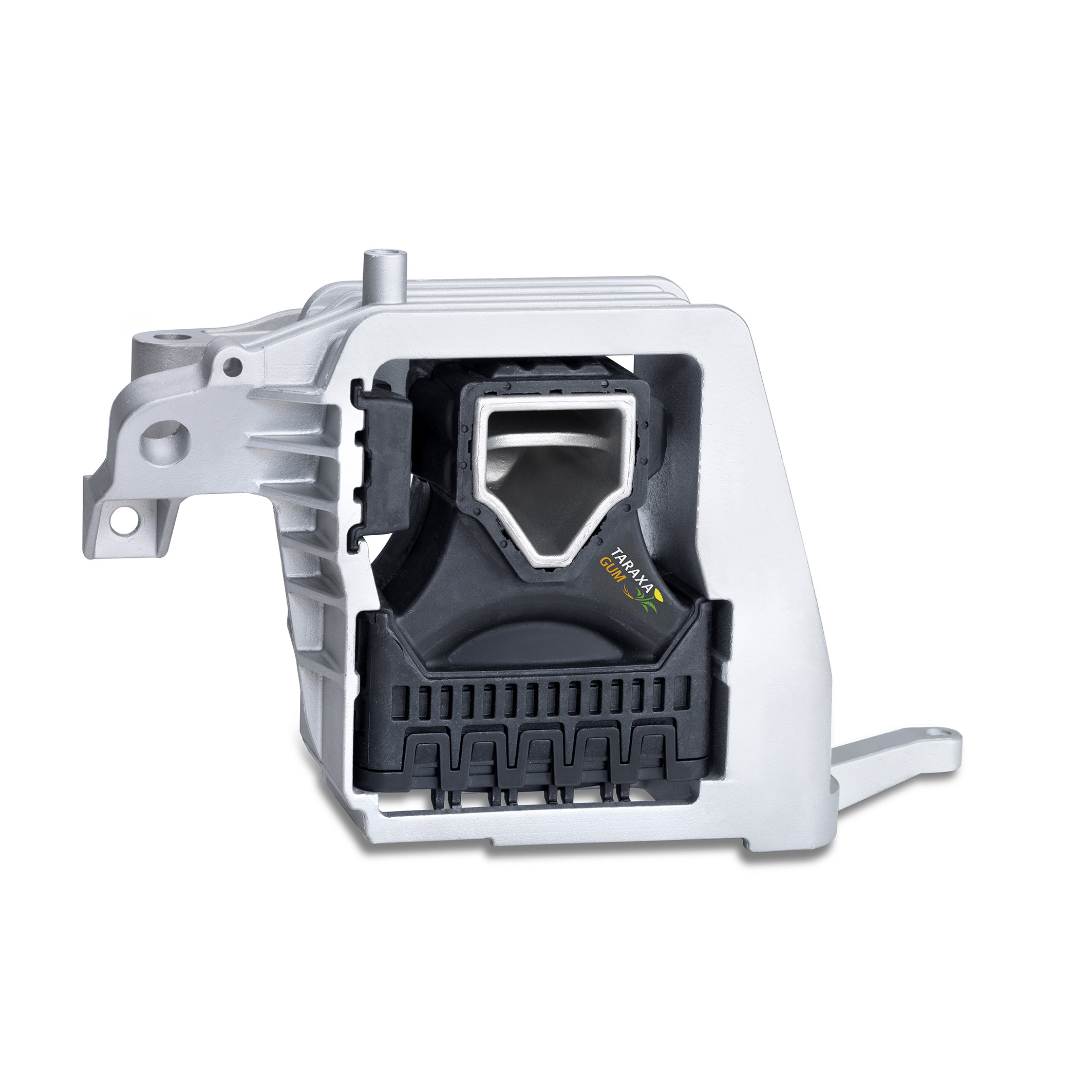 The product properties are the same, the quality remains high and yet it's a technical revolution: An engine mount made of natural rubber from dandelion roots. At the international motor show (IAA) in Frankfurt, ContiTech presented the mount to the public for the first time. It should be ready for production in a few years' time. "The initial test results are very promising," says Dr. Anna Misiun, who leads the research activities on natural rubber from dandelion roots at ContiTech Vibration Control. "One of the biggest challenges will be obtaining the material on an industrial scale."
Alternative raw material shortens supply routes
Why is ContiTech investing in so much research when the product will remain the same? Up to now, traditional natural rubber has been obtained exclusively from rubber plantations in the world's rainforest regions – known as the "rubber belt". The transport routes are long but there is currently no other alternative. This would change if, in the future, natural rubber with at least the same performance properties could also be obtained from dandelion roots. "We see huge advantages for the environment and less dependence on traditional raw materials with their sometimes heavily fluctuating market prices," says Dr. Anna Misiun. "Dandelions grow in marginal soils and also in regions with temperate climates. This would obviate the need for transport from tropical countries and improve the raw material's carbon footprint." In addition, the demand for natural rubber worldwide is increasing. Here too, the environmentally friendly dandelion alternative could ease the pressure on the rubber market.
To adapt mounting elements in vehicles to the different applications and at the same time to make the parts durable, ContiTech uses natural rubber for gearbox and engine mounts. Engine mounts help to connect the drive assembly to the body. They bear static loads, insulate the structure-borne sound, limit the movement of the engine, and prevent it from tearing off in the event of an accident. They also damp vibrations and impacts that come from the roads. "The demands on engine mounts are completely different to those on tires. For example, we have to cope with heavy dynamic loads at high temperatures. This means that the focus of our developments is different to that of other tire colleagues," says Dr. Misiun. "At the same time, there are many approaches here that produce research synergies within the Continental Corporation."
No restrictions on high quality standards
Natural rubber from dandelion roots has already proved itself in prototypes at Continental's Tire division. "The use of dandelions as a source of rubber can make tire production even more environmentally friendly, without us having to compromise our high quality standards or lose out on performance," says Dr. Carla Recker, who leads the promising R&D project on dandelion rubber at Continental. Together with the Fraunhofer Institute for Molecular Biology and Applied Ecology (IME), the Julius-Kühn Institute (JKI) and the breeding company Aeskulap, Continental is now investigating the possibility of obtaining rubber of the highest possible quality from dandelions. The idea behind this project has already won numerous awards. In May 2014 the joint 'Rubin' project won the prestigious GreenTec Award, Europe's most important environmental and business accolade, in the Automobility category. Just a year later, in June 2015, the project's leading scientists were awarded the respected Joseph von Fraunhofer Prize.
Whether for tires or engine mounts: Products are expected to be ready for production in the next five to ten years.
Source
Continental, press release, 2015-09-15.
Supplier
Aeskulap GmbH (BioCampus)
Continental, Corp.
ContiTech AG
Fraunhofer-Institut für Molekularbiologie und Angewandte Ökologie (IME)
Julius-Kühn-Institut (JKI)

Share