Let's take a look at what happened in October 2023 at RCI:
1) Publication of RCI Position Paper "Comprehensive Carbon Management"
The Position Paper – which is also supported by RCI's partner CO2 Value Europe – describes that new thinking and terminology of the term carbon management is required to achieve climate targets and secure a sustainable carbon supply.

Much of the current focus of carbon management is on the energy sector, in particular on CO2 abatement and carbon capture combined with long-term storage – President Biden's carbon management challenge is an initiative to encourage countries to rapidly accelerate projects to abate CO2 emissions, the European Commission's recent consultation on industrial carbon management covers the transport, use, and storage of carbon dioxide (CO2). Developing a sustainable carbon supply chain to embed in products and to create sustainable carbon cycles mostly remains a side aspect in current policy and is often not followed up with concrete action yet.
Comprehensive carbon management goes beyond CO2 emissions, capture and long-term storage. It decouples the whole industry from fossil feedstock, eliminates the use of fossil carbon wherever possible and allocates renewable carbon (from biomass, CO2 and recycling) as efficiently and effectively as possible where carbon use is unavoidable. The aim is to achieve the lowest possible CO2 emissions, reducing the need for Carbon Dioxide Removal to achieve net zero, and to provide a secure supply of renewable carbon to all dependent industries such as chemicals and materials. Only when carbon is recognised as a raw material in carbon management strategies can truly sustainable carbon cycles be achieved. With a proper comprehensive carbon management, the carbon-reliant material and energy sectors will be defossilised and the remaining energy sector will be decarbonised. And only for the remaining share of truly unavoidable emissions, carbon dioxide removal and carbon capture and storage should come into play.
Find the full paper at: https://renewable-carbon.eu/publications/product/rci-position-paper-on-comprehensive-carbon-management-pdf/
2) Main principles of RCI
In October, the RCI published a short document setting out twelve principles to which its members have committed for a sustainable chemicals and materials industry to achieve a net-zero circular economy by 2050.
Contribute to achieving net-zero emissions by 2050 by promoting the concept of renewable carbon
Massive expansion of renewable energies and the hydrogen economy, e-fuels and sustainable biofuels
A robust, innovative and sustainable chemical and material sector
Promoting strategy of defossilisation
Transformation of the entire chemical and material industry from fossil to renewable carbon as a key target
Renewable Carbon entails all carbon sources that avoid or substitute the use of any additional fossil carbon from the ground.
Renewable carbon serves as a strong guiding principle and leads to effective carbon management
Renewable Carbon contributes to rapid transformation of the chemical industry
comprehensive carbon management is an integral for organising the complex transition
No a priori hierarchy or discrimination between various types of biomass (e.g. first and second generation), utilisation of different CO2 sources (biogenic and fossil) or mechanical and chemical recycling options regarding the three sources of renewable carbon
RCI provides Scientific Background Reports, position papers and fosters collaboration.
RCI advocates for an appropriate policy framework
Full version here.
3) RCI co-signed a Joint Letter on Recognising CCU a Strategic Net Zero Technology in the EU Net Zero Industry Act (NZIA)!
CCU is sometimes unfairly dismissed as a technology that merely delays emissions without providing any real benefit in terms of climate change. RCI has published reports on CCU in the past, not only on CO2 reduction potential of CCU (find out more at: https://renewable-carbon-initiative.com/media/press/?id=345), but also highlighting the manyfold potential benefits of the technology (for more information see: https://renewable-carbon-initiative.com/media/press/?id=452).
A key benefit of CCU is that it provides renewable carbon to sectors that will need carbon in the long term – replacing fossil carbon. This enables defossilisation of the entire economy and includes products such as polymers, plastics, solvents, paints, detergents, cosmetics, textiles, pharmaceuticals, and fuels. But CCU is also essential to a long-term net-zero strategy, crucial for creating a sustainable circular economy, providing solutions for scaling up the renewable energy system and bringing multiple benefits for innovation and business.
Together with
CO2 Value Europe
Cefic – the European Chemical Industry Council
CEMBUREAU – the European Cement Association
CEWEP – the Confederation of European Waste-to-Energy Plants
UPEI – the Voice of Europe's Independent Fuel Suppliers
eFuel Alliance, Eurogas
The European Steel Association (EUROFER)
FuelsEurope
The Methanol Institute
The European Confederation of Fuel Distributors (ECFD)
we have published a joint letter on the importance of CCU and that it should be recognised as a Strategic Net Zero Technology.
When 13 different associations from sectors as diverse as chemicals, cement, fuels, steel, and cement come together to raise their voices in support of CCU, it is apparent that there is huge interest in getting the technology off the ground – because it is desperately needed to transform these sectors towards sustainability and net zero emissions.
CCU is a central pillar for the biggest transformation of the chemical and material industry since the industrial revolution! And it is a key technology to facilitate the sustainability transformation of our industries, while driving economic resilience, innovation, and jobs in a novel cleantech sector.
Defining CCU as a strategic net-zero technology in the NZIA would send a strong signal that the EU wants to be at the forefront of this technology and help unlock its potential for emissions reductions and carbon circularity.
Find out more: https://cefic.org/app/uploads/2023/10/Joint-letter-NZIA-CCU-is-strategic-to-reach-net-zero-objectives.pdf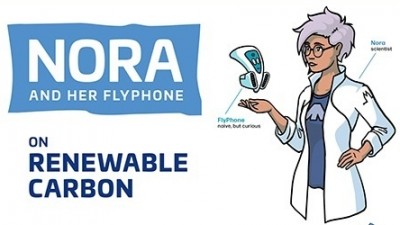 4) Reintroducing the RCI comic – Nora and her Flyphone
The RCI comic – Nora and her Flyphone – has been created a while ago (in May 2021) to help explain the renewable carbon concept to a broader audience.
The RCI comic is a valuable tool that can be utilised in both B2C and B2NGO settings to foster understanding and engagement.
This comic has received coverage in some media outlets, including a feature in the Renewable Carbon Plastics Magazine (former Bioplastics magazine, click here). The positive response from our initial publication highlights the effectiveness of this medium in conveying complex concepts in an easily digestible format.
In an attempt to also educate end customers (and intermediate clients), who can be seen as important contributors to change the market, we would like to reintroduce this format.
We encourage everyone to take a look at the RCI comic and explore opportunities to incorporate it into your communication strategies. Whether it's for your B2C marketing efforts or within your B2NGO activities, this comic can serve as a powerful educational tool to promote the renewable carbon concept.
Please find the comic here: https://renewable-carbon.eu/publications/product/nora-and-her-flyphone-on-renewable-carbon-comic/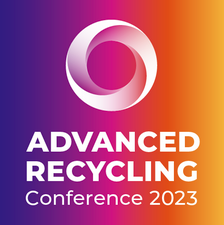 5) The RCI is partner of the upcoming "Advanced Recycling Conference 2023", 28–29 November 2023 in Cologne (and hybrid), hosted by nova-Institute: https://advanced-recycling.eu/
The conference will present latest highlights from all advanced recycling solutions and related topics – including technologies such as extrusion, dissolution, solvolysis, enzymolysis, pyrolysis, thermal depolymerisation, gasification, and incineration with Carbon Capture and Utilisation (CCU). You can expect two days packed full of deep insights, latest technologies and plenty opportunity for networking – please find the full program at https://advanced-recycling.eu/program/.
RCI members get a 20% discount on the participation fee.
6) Sign the RCI Manifesto for the next European Commission (2024-2029)
The Renewable Carbon Initiative (RCI) is highlighting key issues as policymaker's awareness and support is crucial for the much-needed transition to renewable carbon
Dependence on fossil fuels such as crude oil and gas – the main cause of climate change – must end! Political support is essential to successfully implement this shift to renewable carbon use. The RCI Manifesto outlines seven key recommendations for the next European Commission to turn this vision into reality.
Since 28 August, 240 people have signed the manifesto – please take a look and sign it too.
7) Welcoming our newest RCI member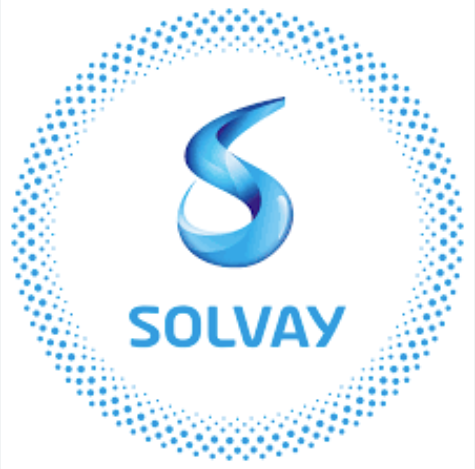 Solvay (FR) Solvay is a science company, founded in 1863, whose technologies bring benefits to many aspects of daily life. Solvay's innovative solutions contribute to safer, cleaner and more sustainable products found in homes, food and consumer goods, planes, cars, batteries, smart devices, health care applications, and water and air purification systems. Solvay seeks to create sustainable shared value for all, notably through their Solvay One Planet plan crafted around three pillars: protecting the climate, preserving natural resources and fostering better life.
Source
Renewable Carbon Initiative, press release, 2023-10-27.
Supplier
CEMBUREAU
CEWEP - the Confederation of European Waste-to-Energy Plants
CO2Value Europe
eFuel Alliance e.V.
EUROFER
European Chemical Industry Council (CEFIC)
European Confederation of Fuel Distributors ECFD
FuelsEurope
nova-Institut GmbH
Renewable Carbon Initiative (RCI)
Solvay
The Methanol Institute
UPEI - the Voice of Europe's Independent Fuel Suppliers

Share
Renewable Carbon News – Daily Newsletter
Subscribe to our daily email newsletter – the world's leading newsletter on renewable materials and chemicals