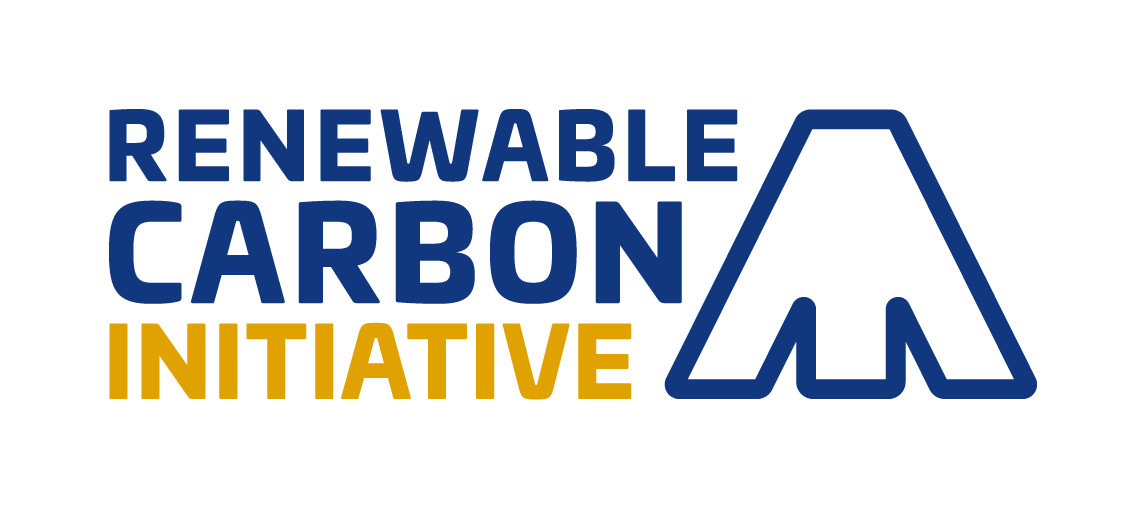 1.) RCI published a position paper on the importance of mass balance and free attribution (MBFA) for the conversion of the chemical sector to alternative carbon sources
This position paper highlights the importance of mass balance and free attribution "MBFA" as one possible way to incentivise the transformation of the chemical sector away from fossil and on towards renewable carbon.
This position paper was prepared due to the perceived lack of understanding of the importance of mass balance and free attribution (MBFA) and highlights the importance of MBFA as one possible way to incentivise the transformation of the chemical sector away from fossil and on towards renewable carbon.

The key points summarized are:
Mass balance is a chain of custody methodology that describes a system where renewable material (e.g. biomass, CO₂, chemical recycled feedstock) is used as feedstock, but not (fully) traced to the end product.
With mass balance, the x% share of renewable input at the beginning can then be freely attributed to end products, so that certain products can e.g. receive a 100 % share of renewable material, while others receive none.
In absence of other political incentives, this enables producers to generate added value by offering products with high attribution of renewable feedstock to the market.
MBFA allows a stepwise transformation of large-scale volumes, away from fossil and on to renewable feedstock.
MBFA is already common practice today in many value chains involving large scale capacities.
A standardized terminology for the MBFA approach is required, since the term mass balance does not mention the essence of the method: the free attribution of the bio-based, CO₂-based or chemically recycled share in the feedstock mix to certain selected end products. Besides terminology, there is still a need for a regulatory harmonisation between the schemes of existing certification systems, as well as a regulatory framework that rewards and incentivises the use of bio-, CO₂-based and chemically recycled carbon sources for materials in the market.
2.) We have launched a series of interviews with our RCI members, where you can learn more about the companies' motivation, aspirations, and perspectives.
Hao Ding (Business & Marketing Manager EMEA) on behalf of CovationBio was our first interviewee and answered what was his company's motivation for getting involved in defossilisation and how CovationBio makes the switch from fossil feedstock to renewable carbon possible. Read the full interview here.
3.) RCI's next free webinar on renewable carbon as guiding principle for sustainable carbon cycles and with a focus on our recent policy papers is coming up on 15 February 2023 from 14:00–15:30 h CET.
RCI and the RC concept address the core problem of climate change, which is extracting and using additional carbon from the ground that will eventually end up in the atmosphere. Companies are encouraged to focus on phasing out fossil resources and to use renewable carbon instead. In our webinars, we present different activities of the initiative to drive this message, show key results of different scientific papers we develop, how we advocate and connect with relevant stakeholders from policy, and how we maintain a network of interested companies to learn from and grow with each other. For this webinar, a focus will be put on our recently published position papers on the "Sustainable Carbon Cycle Communication" of the EC, on the draft framework on "bio-based, biodegradable and compostable plastics" and on "Mass Balance and Free Attribution (MBFA)".
You are cordially invited to join lively discussions via Zoom: https://us06web.zoom.us/j/83850501037
4.) The RCI has grown steadily since 2020 and membership numbers have increased to 55 members in December 2022.
Our newest members are:
SCGC (TH) is one of the largest integrated petrochemical companies in Thailand and Asia as a whole. They are committed to develop "chemical innovations" to drive the region's economy and industry while improving people's quality of life under Sustainable Development Goals (SDGs) and ESG, striving toward Chemicals Business for Sustainability. SCGC's main business is the production of plastic resins or polymers molded into products used in our everyday lives, ranging from food packaging, automotive parts, medical equipment, electrical appliances to infrastructures, such as pressure-resistant pipes and telecommunication cables, among others.
Greenlyte Carbon Technologies (DE) is a start-up company working on a breakthrough direct air capture technology. Leveraging electrochemical desorption, Greenlyte generates hydrogen as an additional by-product. The technology is based on 15 years of research and works in exhaust as well as clean air.
Braskem (BB) is a Brazilian petrochemical company headquartered in São Paolo. Braskem is the world's leading biopolymers producer and has committed to produce 1 million tons of bio-based plastics and 1 million tons of plastics with recycled content by 2030.
Kuraray (JP) is a Japan-based, global chemical company focused on the development and production of polymers and chemicals specifically designed to meet the customers' needs. As such, Kuraray is carbon bound and interested in developing and building alternative feedstock streams.
Find out more about each company at: https://renewable-carbon-initiative.com/members/.
For more information on the Renewable Carbon Initiative please visit http://renewable-carbon-initiative.com.
Source
Renewable Carbon Initiative, 2023-01-09.
Supplier
Braskem
Kuraray Co., Ltd.
nova-Institut GmbH
SCG Chemicals Co., Ltd. SCGC

Share
Renewable Carbon News – Daily Newsletter
Subscribe to our daily email newsletter – the world's leading newsletter on renewable materials and chemicals